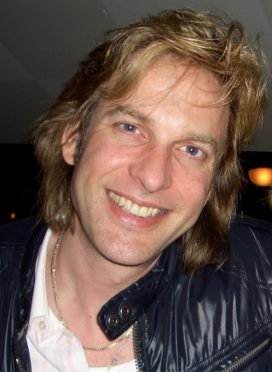 Adam Curry
is 59 years old
Best known as:
1980s MTV host of Top 20 Countdown
---
---
Adam Curry Biography
Television audiences know big-haired "video jockey" (VJ) Adam Curry as the host of the 1980s' "Top 20 Countdown" on MTV, and early online users know him as one of the first celebrities to emerge on the World Wide Web.
Born in the United States, Curry spent most of his childhood in Amsterdam.
Curry began his broadcasting career in The Netherlands as a teenager, then returned to the U.S. to become one of MTV's on-air personalities in 1987.
During his tenure at MTV (1987-94) he also hosted a New York City radio show and a nationally syndicated radio program called "Hitline U.S.A."
Since the early 1990s Curry has been involved in Web technology and media, first as the founder of a design and hosting company, then as an executive with a marketing and communication agency as well as a pioneer in podcasting.
---
Something in Common with Adam Curry
4 Good Links
His site keeps you current on his doings

His comments and updates on projects

Audio of his IT Conversations discussion from 2004

Audio interview about his career and doings
Share this: