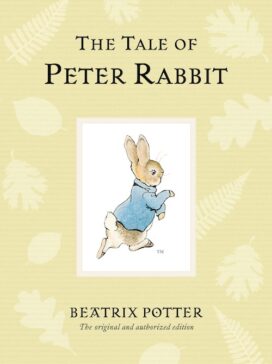 Facts about Beatrix
Potter
Best known as:
Creator of the Peter Rabbit children's books
---
Beatrix Potter Biography
Name at birth:
Helen Beatrix Potter
Beatrix Potter was the author and illustrator of a popular series of children's books that includes The Tale of Peter Rabbit (1902), The Tailor of Gloucester (1903) and The Tale of the Flopsy Bunnies (1909). Illustrated with watercolors, her simple and unsentimental stories for children involved the adventures of Peter Rabbit, Benjamin Bunny, the hedgehog Mrs. Tiggy-Winkle and others. Between the 1890s and 1920s she published more than a dozen books, and sets of her small books have remained popular for more than a century and sold millions of copies. She bought farmland and cared for her aging parents until she was in her 40s, then married the lawyer William Heelis in 1913 and devoted her later years to breeding sheep and fighting for land conservation.
Extra credit
From the age of 15 until she was past 30, Potter kept a journal written in a secret code, a code not broken until nearly 20 years after her death… For more than ten years Potter worked on scientifically accurate paintings of various types of fungi.
---
Something in Common with Beatrix Potter
A Good Link
Wiki-style BBC entry has good notes on each of her books
Share this: