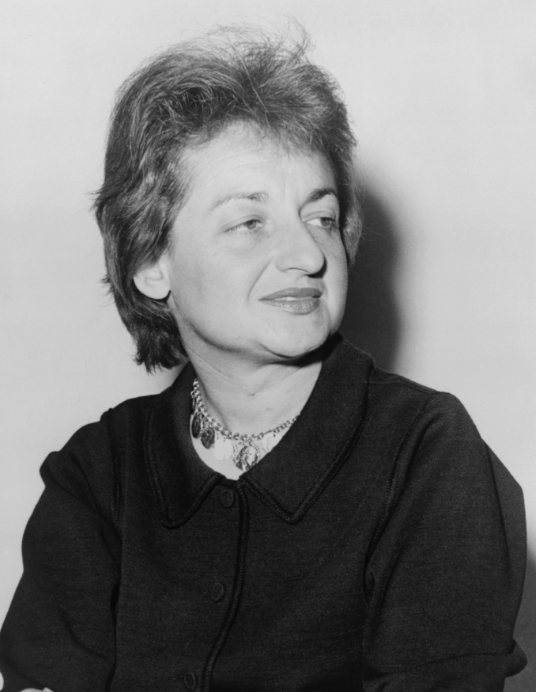 Facts about Betty
Friedan
Best known as:
The author of 'The Feminine Mystique'
---
---
Betty Friedan Biography
Name at birth:
Bettye Naomi Goldstein
Betty Friedan was the author of The Feminine Mystique and one of the leading members of the women's liberation movement of the 1960s and '70s.
She graduated from Smith College in 1942 with a degree in psychology, but rather than pursue her doctorate she moved to New York for a career in journalism.
Five years later, she married and settled down to raise three children.
After surveying Smith College graduates — all women — in 1957, Friedan realized there were others like her: ambitious and educated, yet expected to spend their lives as wives and mothers. After being unable to find women's magazines willing to publish such findings, Friedan wrote and published the book The Feminine Mystique in 1963.
Friedan argued that society limited the opportunities for women by stereotyping them as simply nurturers of husbands and children. The book became a best seller, and Betty Friedan became a celebrity advocate of equal rights for women.
She co-founded the National Organization for Women in 1966 and served as their first president. Friedan also co-founded the National Association for the Repeal of Abortion Laws (now called NARAL Pro-Choice America) in 1968.
Like Shirley Chisholm and Gloria Steinem, Betty Friedan also was among those who founded the National Women's Political Caucus in 1971.
Later in her career, Friedan turned her activism toward the fight to end discrimination against the elderly. She also endured criticism that her feminist perspective was too "bourgeois."
Her books include The Second Stage (1981), The Fountain of Age (1993), Beyond Gender (1997) and Life So Far (2000).
Extra credit
Betty Friedan died on her 85th birthday.
---
Related Biographies
Something in Common with Betty Friedan
4 Good Links
Biography from the Jewish Women's Archive

From PBS, with good biographical details

The Atlantic dissects criticisms of Friedan's main work

The New York Times obituary from 2006
Share this: