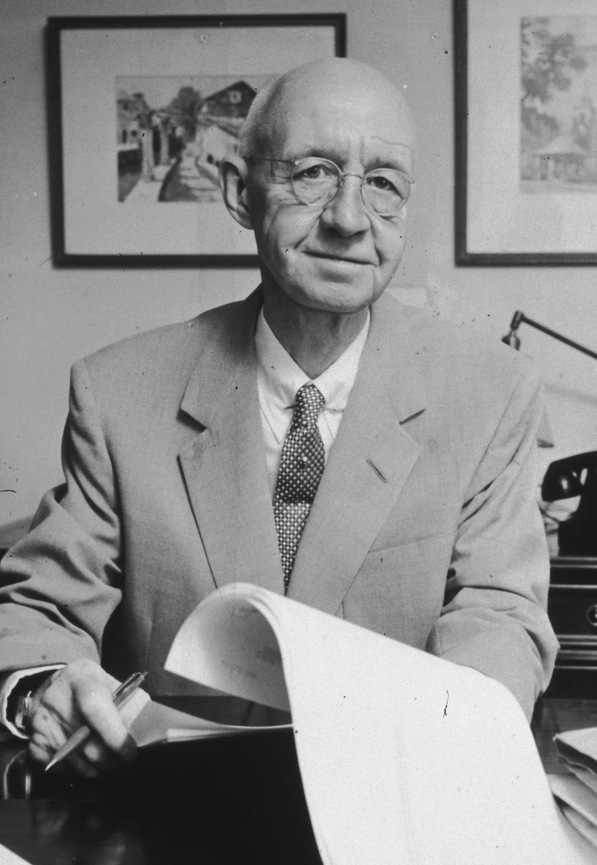 Facts about Clarence
Birdseye
Best known as:
The man who figured out how to flash-freeze foods
---
Clarence Birdseye Biography
Clarence Birdseye developed a way to flash-freeze food in the 1920s and changed the way the world eats.
Raised in Brooklyn, Birdseye was a determined young man with an interest in taxidermy and natural sciences. After two years at Amherst College, he left school, possibly because of a lack of financial resources.
By that time, however, Birdseye had already served as an intern with the United States Department of Agriculture in New Mexico and Arizona; after leaving Amherst he continued to work as a field agent, in Montana and Labrador, Canada, beginning in 1910.
From 1912 to 1917 he was a fur trader in Labrador, where he also started a family.
In Canada he learned that freezing fish quickly kept the integrity of the flesh, making it better for eating. After experimenting with different methods, he eventually founded the General Seafood Corporation and moved to Gloucester, Massachusetts.
Birdseye patented a machine for freezing fish quickly and under pressure in 1925. He expanded to meats, poultry, fruits and vegetables by 1928.
He sold his company and patents in 1929 for $22 million (more than $300 million in today's dollars) to Goldman Sachs and the Possum Company, which became General Foods — which in turn launched Birds Eye Frosted Foods.
Clarence Birdseye stayed with the company, and by 1930 had developed a line of frozen foods for grocery stores, which did not have freezer sections at the time.
Birdseye pushed refrigerated transport and display cases in markets, and continued to work on improvements as the popularity of frozen food grew and became part of daily life.
He died of a heart attack at the age of 69.
Extra credit
As a young man he was given the nickname "Bugs" for his insect collection, but that somehow morphed into "Bob," the name he used throughout his career, after 1906.
---
Something in Common with Clarence Birdseye
4 Good Links
Background from the Birds Eye official site

Feature from National Public Radio

Birdseye's lore and legacy

Many details, using Mark Kurlansky's 2012 biography
Share this: