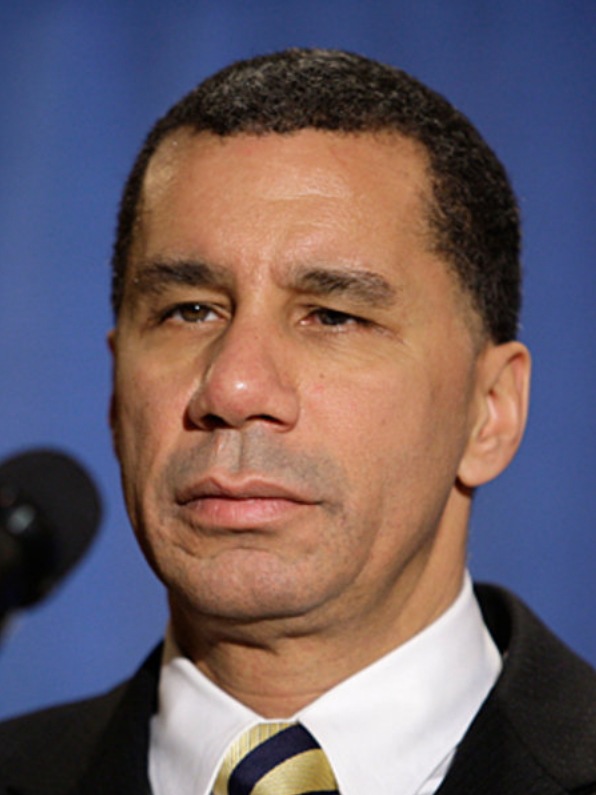 Facts about David
Paterson
David A. Paterson
is 69 years old
Best known as:
The New York governor who replaced Eliot Spitzer in 2008
---
David A. Paterson Biography
David Paterson became the first African-American governor of New York state on 17 March 2008.
Formerly the state's lieutentant governor, Paterson took office when Governor Eliot Spitzer resigned after being implicated in a sex scandal.
Paterson was born into a political family: His father, Basil Paterson, was once New York's secretary of state and a vice-chair of the national Democratic Party.
David Paterson earned a history degree from Columbia University (1977) and a law degree from Hofstra (1982), and was elected to the state senate in 1985, representing Harlem's 29th District as a Democrat.
He kept a relatively low profile until 2002, when he was named Senate minority leader.
He was elected lieutenant governor in 2006, the same year that fellow Democrat Eliot Spitzer was elected governor.
Paterson initially announced plans to run for a full term in the election of 2010, but was dogged throughout most of 2009 by a scandal in which he was accused of witness tampering.
The scandal and a state fiscal crisis led to increased unpopularity and he announced early in 2010 that he would not run for governor.
Extra credit
Paterson has been legally blind since an infection in infancy left him with no sight in his left eye and only partial vision in the right… Paterson is married to the former Michelle Paige. They "have a son, Alex, 13, and Mrs. Paterson has a daughter, Ashley, 19, from a previous marriage," according to a 2008 report in The New York Times… The Washington Times reported in 2008 that Paterson was becoming "the nation's third black governor since Reconstruction. L. Douglas Wilder served as Virginia's Democratic governor from 1990 to 1994, and Deval Patrick has been the Democratic governor of Massachusetts since January 2007″… Paterson ran the New York City Marathon in 1999.
---
Related Biography
Something in Common with David A. Paterson
3 Good Links
Big index of stories about (or mentioning) Paterson, courtesy of Google News

2006 New York Observer profile of Paterson

2010 New York magazine piece on his "weirdness"
Share this: