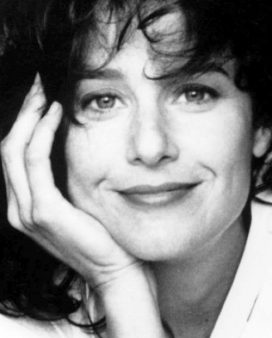 Debra Winger
is 67 years old
Best known as:
The star of 'Urban Cowboy' and 'Terms of Endearment'
---
---
Debra Winger Biography
Name at birth:
Mary Debra Winger
Actress Debra Winger was a top box office star in the 1980s and an Oscar nominee for her leading roles in An Officer and a Gentleman (1982) and Terms of Endearment (1983).
She famously walked away from it all in 1995, after earning her third Oscar nomination for 1993's Shadowlands.
Winger grew up in Ohio, but moved to California to be an actress after recovering from a serious car accident. Her early roles included a stint as "Wonder Girl" on the TV series Wonder Woman, and a part in the disco movie Thank God It's Friday (1978).
Winger then played opposite John Travolta in 1980's Urban Cowboy and the box office hit made her a star.
She became a leading lady with big-name co-stars, including Nick Nolte (1982's Cannery Row), Richard Gere (An Officer and a Gentleman), Shirley MacLaine (Terms of Endearment) and Robert Redford (1986's Legal Eagles).
Years later, Winger explained that she didn't like the celebrity part of being a Hollywood actress, so she stopped doing it. She raised kids, did a little teaching (at Harvard) and a little writing.
After several years, Winger returned to the screen on occasion, in both films and television. Married to actor/director Arliss Howard, she appeared with him and produced the film Big Bad Love (2001).
Debra Winger's other films include Mike's Murder (1984); Black Widow (1987); Betrayed (1988); The Sheltering Sky (1990, based on the novel by Paul Bowles); Leap of Faith (1992, starring Steve Martin); A Dangerous Woman (1993); and Rachel Getting Married (2008, starring Anne Hathaway).
On television, she's starred in In Treatment (2010) and The Ranch (2016-17, starring Ashton Kutcher).
Extra credit
Debra Winger made the tabloids in 1983 when she dated Nebraska's Senator Bob Kerrey, a Vietnam vet and Medal of Honor winner (and a Democratic presidential candidate in 1992)… She was married to actor Timothy Hutton from 1986 until 1989… Debra Winger has an uncredited role in Steven Spielberg's E.T. the Extra-Terrestrial (1982), and although she didn't do the entire voice of E.T., she contributed to it in some way. The rumor persisted for years that Winger had done E.T.'s voice, but now Pat Welsh, uncredited at the time, is said to have been E.T… Rosanna Arquette made a documentary film about the difficulties faced by actresses over 40 and titled it Searching for Debra Winger (2002).
---
Related Biography
Something in Common with Debra Winger
4 Good Links
2010 New York Times profile catching up on her

Interview from 2008

1999 news from Harvard about her serving as a teaching fellow

Charming and informative interview
Share this: