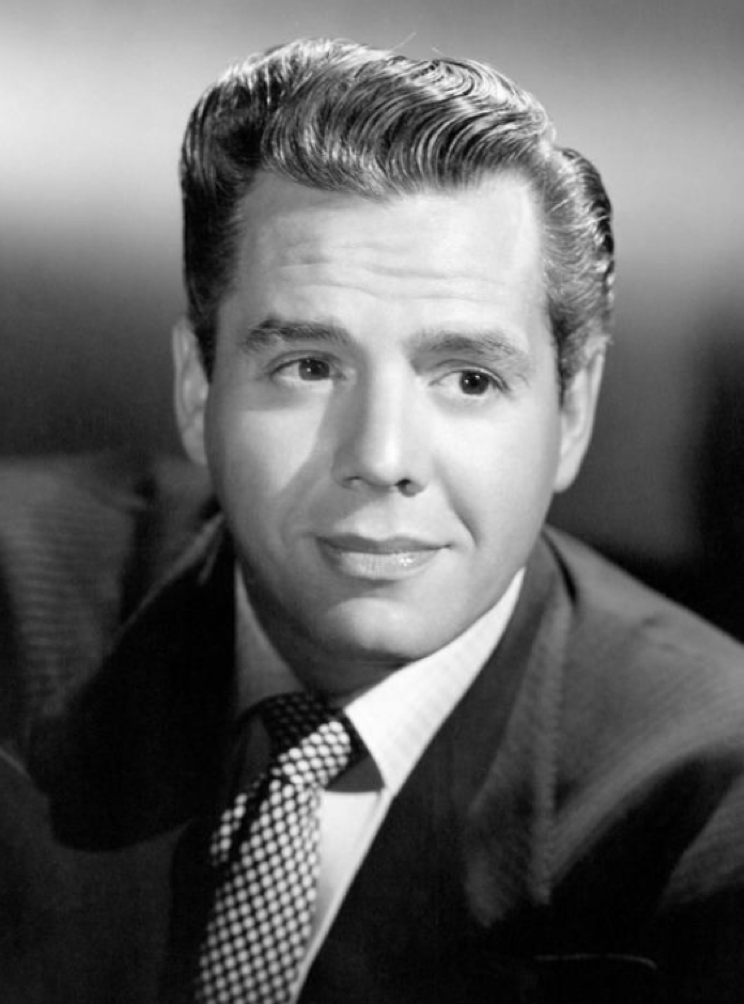 Best known as:
The Cuban bandleader married to Lucille Ball
---
---
Desi Arnaz Biography
Name at birth:
Desiderio Alberto Arnaz y de Acha, III
Desi Arnaz was the Cuban bandleader married to Lucille Ball, both in real life and on the 1950s TV show I Love Lucy.
Arnaz was also a business mogul in the early days of television, and is often credited with creating the model of how sitcoms are made to this day.
When he was a teenager, Arnaz left Cuba for the United States when his wealthy family was chased away by the 1933 revolt of Fulgencio Batista. He went into the music business, playing guitar and bongos in a combo, and soon had his own band, thanks to some help from bandleader Xavier Cugat.
Arnaz then co-starred on stage with Ball in Too Many Girls; they fell in love, went to Hollywood to make the movie version and got married in 1940.
The first several years they were often separated — Arnaz spent two years in the Army, then toured with his band, while Ball was making movies and working on a radio show. In 1951, they got together and turned her radio show into I Love Lucy for television.
Desi played a Cuban bandleader, suffering through the crazy schemes of his wife, Lucy. During the six years of original shows, it was one of the top three shows on television.
CBS then aired reruns in prime time until 1961, and it's been running in syndication ever since.
In 1957, Arnaz and Ball bought the lot of RKO Studios and turned it into Desilu Studios,, which became a successful place to shoot TV shows, including The Dick Van Dyke Show, The Andy Griffith Show and Star Trek.
Arnaz and Ball divorced in 1960, and Arnaz helped direct the first year of The Lucy Show, but then sold his half of Desilu to Ball Arnaz remarried Edith Mack Hirsch in 1963, and they were married until she died in 1985.
Extra credit
In 1953, it was a national event when Lucy gave birth to a son on I Love Lucy and in real life on the same day. In fact, the episode was filmed four months prior to the birth of Desi, Jr., but aired the night he was born… Both Desi, Jr. and his sister, Lucie Arnaz, had acting careers, including appearing on their mother's series Here's Lucy.
---
Something in Common with Desi Arnaz
3 Good Links
The 1986 LA Times obituary

His bio and photos from Find-A-Grave

The story of their business success
Share this: