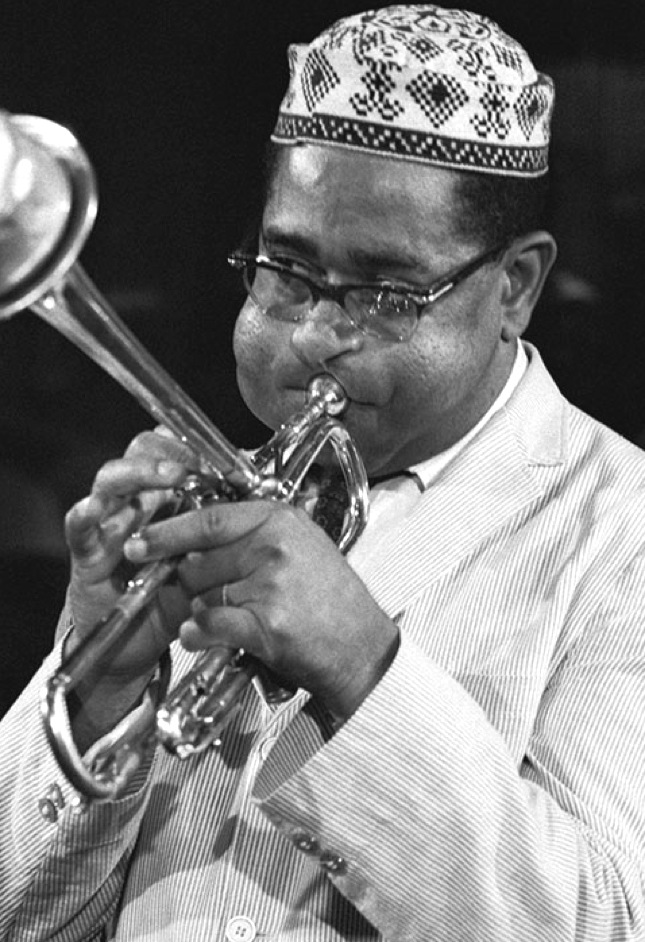 Facts about Dizzy
Gillespie
Best known as:
The bebop trumpeter with the upturned horn
---
---
Dizzy Gillespie Biography
Name at birth:
John Birks Gillespie
Easily recognized by his puffed-out cheeks and unusual angular trumpet, Dizzie Gillespie was one of the key figures in the birth of "bebop" jazz.
Nicknamed "Dizzy" because of his comical antics, Gillespie played trumpet in the 1930s in bands led by Teddy Hill and Lionel Hampton.
Throughout the 1940s and '50s Gillespie led his own bands, both big and small, and toured the world playing his complex and upbeat music.
With Charlie Parker, Thelonious Monk and Miles Davis, Gillespie ushered in the era of brash, speedy, lopsided jazz known as bebop.
In the 1950s he began using a trumpet with the bell angled upward at 45 degrees, a quirk which became his signature.
He toured and performed right up to his death in 1993.
Among his most popular tunes were "A Night in Tunisia" and "Salt Peanuts."
---
Related Biographies
Something in Common with Dizzy Gillespie
2 Good Links
Very cool story about encounters with Dizzy

Touring and recording his music
Share this: