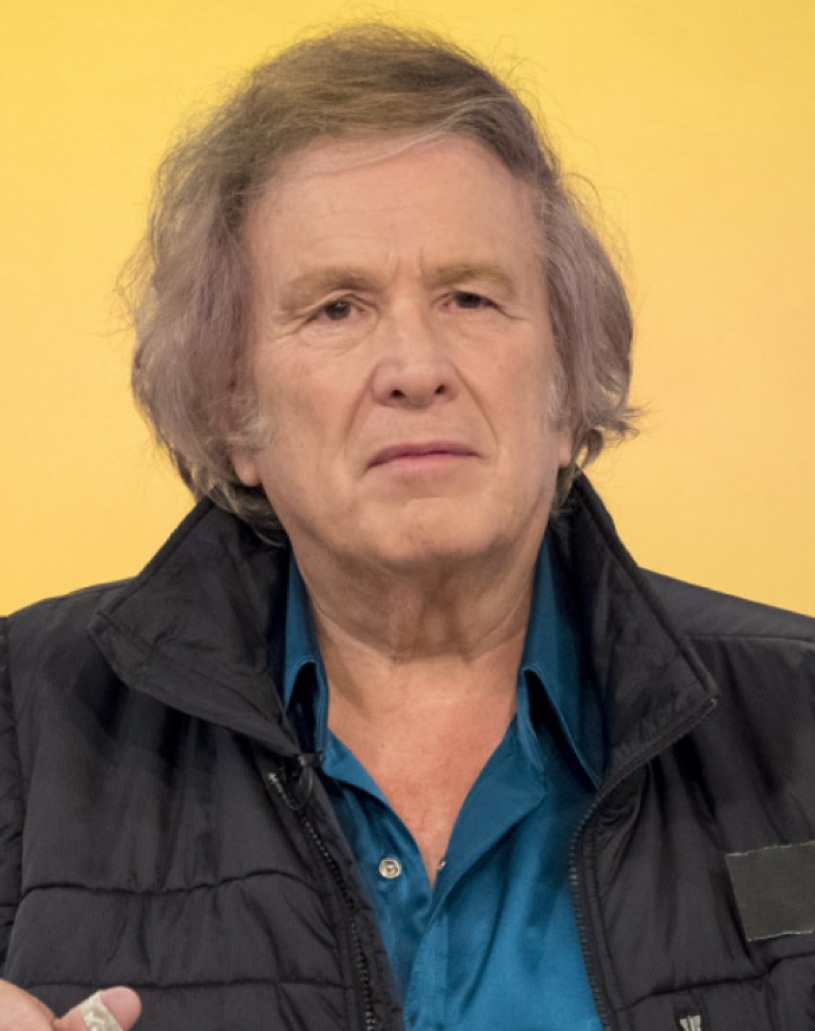 Don McLean
is 78 years old
Best known as:
The guy who did "American Pie" and "Starry, Starry Night"
---
---
Don McLean Biography
Don McLean is the songwriter and singer of the pop classic "American Pie," a hit that launched him to stardom in 1971.
McLean is secondarily famous for complaining about how that song's fame made his career miserable.
He began his professional career in the early 1960s, and for several years played the folk circuit of colleges and coffeehouses.
His 1969 album, Tapestry had some commercial success and made a bit of a dent on the charts, but "American Pie" made him famous.
Released as a single, the song was so long only half of it would fit on one side of a 45 record, so it was released as a "two-sided single."
McLean continued to release records and chart songs, but grew frustrated with audiences who wanted only to hear his big hit. He performed around the world, and outside of the U.S. found friendly audiences familiar with his other work.
In concert McLean was known for his repertoire of standards from different genres, and for minor hits like "Love in My Heart" and "Can't Blame the Wreck on the Train."
In 1980, McLean had a hit with a cover of Roy Orbison's "Crying."
In the U.S. he was also known for his song about painter Vincent Van Gogh, "Starry, Starry Night," and for being the subject of the song "Killing Me Softly."
McLean's other albums include Playin' Favorites (1973), Chain Lightning (1978), For the Memories Vol. I and II (1989), The Western Album (2003) and Addicted to Black (2009).
Extra credit
In 2015 Don McLean auctioned off the original lyric sheet to "American Pie" and sold it for $1.2 million. At the time he said, "I have two children and a wife, and none of them seem to have the mercantile instinct. I want to get the best deal that I can for them."
---
Something in Common with Don McLean
4 Good Links
His official site

2020 interview with The Guardian

From back in 1990, happier times if not happier Don

Funny story of McLean as a jerk, with his response
Share this: