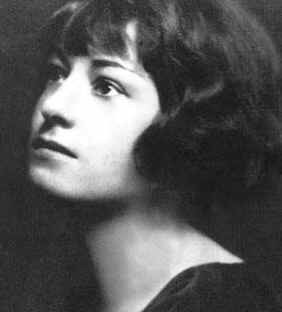 Facts about Dorothy
Parker
Best known as:
The oft-quoted female wit of the Algonquin Round Table
---
---
Dorothy Parker Biography
Dorothy Parker was an American poet and critic of the mid-20th century, famous for her sardonic wit and quotable one-liners like "Men seldom make passes at girls who wear glasses."
Dorothy Parker wrote light verse and epigrams while working for magazines in New York, starting with Vanity Fair in 1917. Later she wrote for The New Yorker, Life and others, contributing book and play reviews and earning a reputation as a sharp-tongued critic.
Parker was a member of the Algonquin Round Table (an informal literary gathering at New York's Algonquin Hotel in the 1920s that included her colleague Robert Benchley), and her witty anecdotes and literary insight made her a star of New York's high society. Time magazine called Parker "the tongue heard 'round the world," and she is the source of many famous comic lines, including her comment on a Katharine Hepburn performance: "She runs the gamut of emotions from A to B."
Dorothy Parker also hobnobbed with celebrities in California, where she lived while punching up scripts for films including A Star is Born (1937). In the 1940s her left-wing politics got her in trouble with the likes of Senator Joe McCarthy, but she continued to work as a writer, her celebrity status somewhat dimmed.
Her books of poetry include Enough Rope (1920) and Death and Taxes (1931), and her collections of stories include Laments for the Living (1930) and After Such Pleasures (1933). Parker attempted suicide four times in the 1920s and '30s, but she lived until 1967 and died of heart failure when she was nearly 74.
Extra credit
Dorothy Parker left her entire estate to Dr. Martin Luther King, Jr., even though she had never met him. After Dr. King was assassinated in 1968, Parker's estate went to the National Association for the Advancement of Colored People (NAACP)… Dorothy Parker was played by Jennifer Jason Leigh in the 1994 film Mrs. Parker and the Vicious Circle, and by Bebe Neuwirth in the 1999 TV movie Dash and Lilly.
---
Related Biographies
Something in Common with Dorothy Parker
3 Good Links
Lots of NYC info from fans

Tribute to Parker and others

Index of written and audio works
Share this: