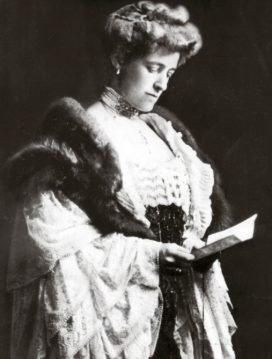 Facts about Edith
Wharton
Best known as:
Author of Ethan Frome and The Age of Innocence
---
---
Edith Wharton Biography
Name at birth:
Edith Newbold Jones
Edith Wharton was one of the most celebrated female authors of the early 20th century, famous for naturalistic novels that depicted New York high society, including 1911's Ethan Frome.
Born into an upper-class New York family, she spent much of her adult life in France and did not begin her professional writing career until she was nearly 40 years old.
Although she had published short stories and articles in the 1890s, and in 1902 published her first novel, The Valley of Decision, it was her 1905 novel, The House of Mirth, that brought her critical and popular success.
Throughout her long career she published more than 40 books, including poetry, criticism and novels. Wharton was also the first woman to win the Pulitzer Prize for Literature, for her 1920 novel The Age of Innocence.
She is now considered one of the great novelists of the early 20th century and held to be in the same league as her longtime friend, Henry James.
---
Related Biographies
Something in Common with Edith Wharton
4 Good Links
Illustrated biography from the Smithsonian Institution

Profile with links to related online resources

Information about her restored garden and estate

"...at least the heroine doesn't die."
Share this: