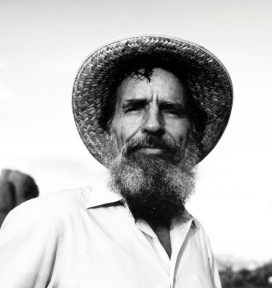 Best known as:
Author of The Monkey Wrench Gang
---
---
Edward Abbey Biography
Edward Abbey was a writer who became a cult figure and literary voice for environmental activists, especially in the southwestern part of the United States. Born and raised in Pennsylvania, Abbey first traveled west in 1944. Following a military hitch in Italy after World War II, he went to college in New Mexico, then joined the National Park Service.
His second novel, The Brave Cowboy (1958), earned good reviews and got the attention of Hollywood star Kirk Douglas, who made it into the 1962 film Lonely Are The Brave. Abbey's 1968 book Desert Solitaire recounted his experiences as a park ranger in Utah and became one of his best-known works, second only to his 1975 novel of radical environmentalism, The Monkey Wrench Gang.
In addition to his literary achievements, Abbey was known for his public orneriness over environmental issues, and is considered a hero among activists. His other books include Fire on the Mountain (1962), The Fool's Progress (1988) and the autobiographical Confessions of a Barbarian (1994).
Extra credit
In 1985 an anniversary edition of The Monkey Wrench Gang was published, with illustrations by cartoonist R. Crumb,
---
Related Biographies
Something in Common with Edward Abbey
2 Good Links
Big, fat online resource for fans

BBC radio programs on Abbey and others
Share this: