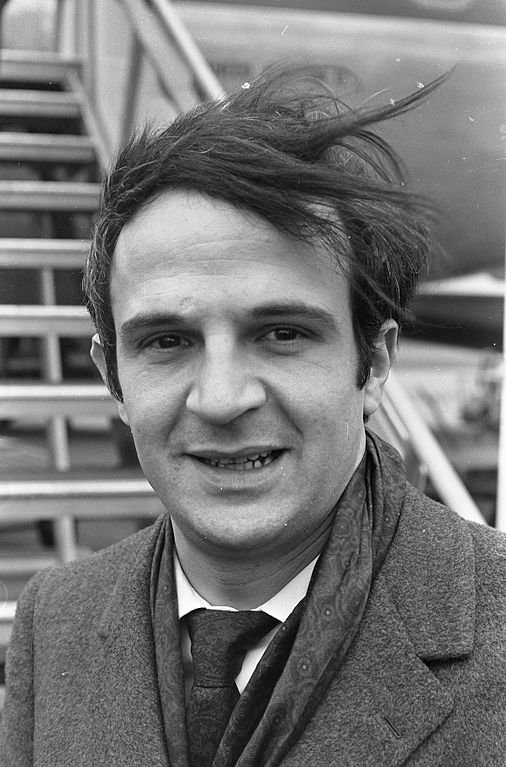 Facts about François
Truffaut
Best known as:
The French filmmaker who did 'The 400 Blows'
---
---
François Truffaut Biography
Filmmaker François Truffaut was one of the founders of the French New Wave in cinema in the 1950s, and the director of The 400 Blows, Jules and Jim, and Day for Night.
He also sometimes appeared on screen as an actor, and American audiences know him as the reasonable French guy in Steven Spielberg's Close Encounters of the Third Kind (1977).
A big fan of the movies, Truffaut began his career as a film critic. He became famous for his scathing reviews and for his firmly held beliefs, and he was a powerful driver behind the auteur theory of film making.
Truffaut also backed many other new filmmakers (he gave Jean-Luc Godard a leg up) and became a sensation at Cannes for his first feature, The 400 Blows (1959).
Truffaut made many films, mostly personal stories (and often autobiographical) centered around human emotions. His first attempt at a "big" studio movie, Fahrenheit 451 (1966, based on the Ray Bradbury novel), was a catastrophe.
Perhaps the most accessible of the French New Wave filmmakers, Truffaut peaked in celebrity with 1973's Day for Night, which won an Oscar as the best foreign film and brought him a nomination for directing (he also wrote and starred in it).
Truffaut's film The Last Metro (1980, starring Catherine Deneuve) was nominated for an Oscar as best foreign film, and he made one more film before dying at the age of 52 from a brain tumor.
Truffaut's films include Shoot the Piano Player (1960); Jules and Jim (1962); Stolen Kisses (1968); The Story of Adele H. (1975); Small Change (1976); and The Woman Next Door (1981).
Extra credit
François Truffaut was an admirer of Alfred Hitchcock, and published a 1962 interview with him in what became a classic of film literature, Hitchcock/Truffaut (1966).
---
Something in Common with François Truffaut
4 Good Links
His obituary reprinted from The New York Times

Film Comment article dating from 1965

New Yorker article about that Truffaut book

Includes a career recap
Share this: