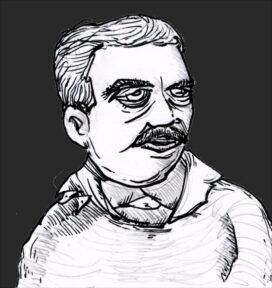 Facts about Gabriel
Márquez
---
---
Gabriel García Márquez Biography
Name at birth:
Gabriel José de la Concordia García Márquez
Colombian writer Gabriel García Márquez won a Nobel Prize in 1982 for a body of work that includes the novel One Hundred Years of Solitude. Raised mostly by his grandparents, Gabriel García Márquez studied law and journalism in Bogota in the 1940s during a time of government instability and political violence. He then worked for newspapers and traveled to Europe, Venezuela, Cuba and Mexico before turning his attention to writing fiction full-time around 1965. Although his early novels gained little notice, he became an international celebrity after Cien años de soledad (One Hundred Years of Solitude), an epic history of the Buendía family and the fictional town of Macondo. First published in 1967, the book was translated into English in 1970. One of Latin America's best-known authors, Márquez was a master of what is called "magic realism," stories in which magical happenings are treated as commonplace events. A longtime supporter of leftist causes, he had an icy relationship with the United States (Márquez was a one-time pal of Fidel Castro) until the 1990s, by which time he was an old man and a literary giant. His other novels include The Autumn of the Patriarch (1976), Chronicle of a Death Foretold (1982) and Love in the Time of Cholera (1988). He also published collections of stories and non-fiction essays, and a memoir, Living to Tell the Tale. Gabriel García Márquez was diagnosed with lymphatic cancer in 1999, and in 2012 his brother announced that Márquez was suffering advanced dementia. He died at home in 2014.
Extra credit
Gabriel García Márquez was widely known by his nickname of Gabo.
---
Something in Common with Gabriel García Márquez
2 Good Links
From 2014: The BBC has his story, plus links to more

1981 interview with The Paris Review
Share this: