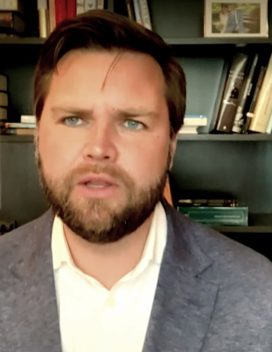 J. D. Vance
is 39 years old
Best known as:
The author of 'Hillbilly Elegy'
---
---
J. D. Vance Biography
J.D. Vance wrote the memoir Hillbilly Elegy, a 2016 bestseller that made him a political celebrity and launched his career as an expert on the troubles of poor, white Americans.
Vance grew up outside of Cincinatti, Ohio and in Kentucky with his grandparents. His memoir depicts his life as a poor outsider — with no father and a drug-addicted mother — who is given strength by his disciplinarian grandmother.
Vance joined the Marines and was a public affairs officer (2003-07), then earned a degree from Ohio State University (2007-10) and went into Yale Law School (2010-13).
He met controversial celebrity professor Amy Chua there, and she was enchanted enough to help Vance get his memoir published and promoted on national television.
Meanwhile, Vance went to work as a venture capitalist in San Francisco with Peter Thiel.
Hillbilly Elegy was fortuitously published at a time when the American press was trying to explain the "populist" appeal of Donald Trump, and Vance's anecdotal analysis seemed to fit the bill.
Vance's popularity on TV as the voice of rural whites allowed him to quit his job as a venture capitalist in Silicon Valley and move to Ohio, where he became a venture capitalist and a Republican candidate for the U.S. Senate.
A Yale Law graduate and money man for high tech executives, Vance ran for office claiming Americans need to fight the "east coast elites" and high tech executives.
To woo Trump supporters in Ohio in 2021, Vance famously repudiated his harsh criticisms of Donald Trump from 2016 and 2017.
---
Something in Common with J. D. Vance
4 Good Links
His Twitter account, with PR stuff and punchy opinions

Interview with Vance and his mentor, Amy Chua of Yale Law

2016 TED Talk, about how hard his life was

Opinion from The New Republic on his phoniness
Share this: