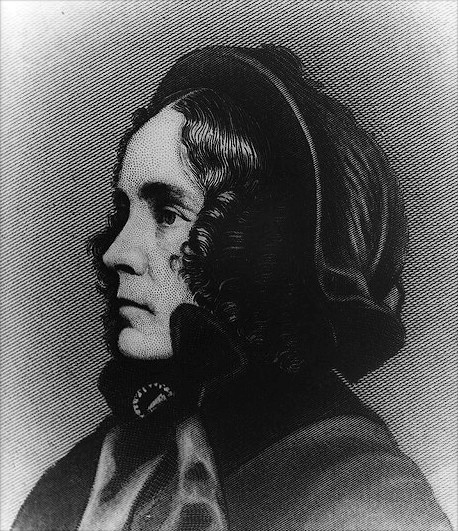 Best known as:
The wife of President Franklin Pierce
---
---
Jane Pierce Biography
Name at birth:
Jane Means Appleton
Jane Pierce was First Lady of the United States from 1853 to 1857, the wife of President Franklin Pierce.
Raised in New England, she married Franklin Pierce in 1834, when he was a member of the U.S. House of Representatives.
He became a U.S. senator in 1837, but resigned his seat in 1842 and returned to his private law practice in New Hampshire. It's said he resigned because Jane was unhappy with Washington life and her husband's political ambitions.
Jane Pierce was frequently ill and famously shy, and her turn in the White House was marked by sadness. By the time the Pierce's made it to Washington, their two oldest children had died at the ages of 5 and 3. Two months before Pierce's inauguration, their last surviving child, eleven year-old Benjamin, was killed in a train accident.
Never happy with her husband's involvement in politics, she was particularly disturbed to discover that he had worked to get his party's nomination in the presidential election of 1852. While in the White House, Jane Pierce did not attend social events, and it's said she mostly wept and wrote letters to her dead son, Benjamin.
After Pierce's one term in office, she traveled a bit, but died in 1863 at the age of 57.
---
Something in Common with Jane Pierce
3 Good Links
Bio and photos of her grave

Student-friendly and brief profile

Brief bio excerpted from a book on first ladies
Share this: