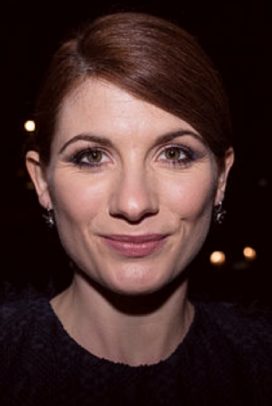 Facts about Jodie
Whittaker
Jodie Whittaker
is 41 years old
Best known as:
The first woman to play Doctor Who on TV
---
---
Jodie Whittaker Biography
English actress Jodie Whittaker made international news in 2017, when it was announced she would star as the 13th incarnation of the title character in TV's Doctor Who.
After studying at the Guildhall School of Music and Drama, Whittaker made her professional debut in 2005.
Since then, she's appeared mostly in television programs, as well as the feature films St. Trinian's (2007), Ashes (2012) and Attack the Block (2011).
Whittaker's notable television roles include the episode "The Entire History of You" from the series Black Mirror (2011), and the series Broadchurch (2013-17, as Beth Latimer, the mother of murder victim Mark Latimer).
---
Something in Common with Jodie Whittaker