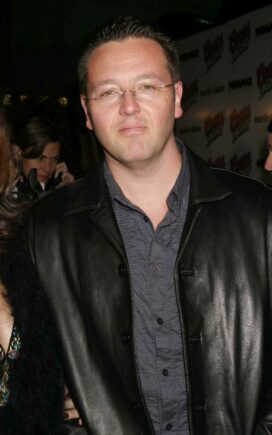 John Edward
is 53 years old
Best known as:
The spiritualist host of Crossing Over
---
---
John Edward Biography
John Edward is a popular spiritualist whose contact with dead people has kept him on cable television since the late 1990s. Edward concluded he was a medium when he was a teenager, and feels he is able to communicate with people who have died and "crossed over." His 1998 book, One Last Time: A Psychic Medium Speaks to Those We Have Loved and Lost, became a bestseller and he soon made the leap to television. The talk show Crossing Over with John Edward featured Edward apparently communicating with the dead friends and relatives of those in a studio audience. The show ran from 1998 until 2004 in syndication. In 2006 he began a second show, John Edward Cross Country, on the cable channel WE.
Extra credit
John Edward is no relation to the former senator from North Carolina, John Edwards.
---
Related Biography
Something in Common with John Edward
2 Good Links
His official site, with contact information and books for sale

Skeptics talk about "cold reading"
Share this: