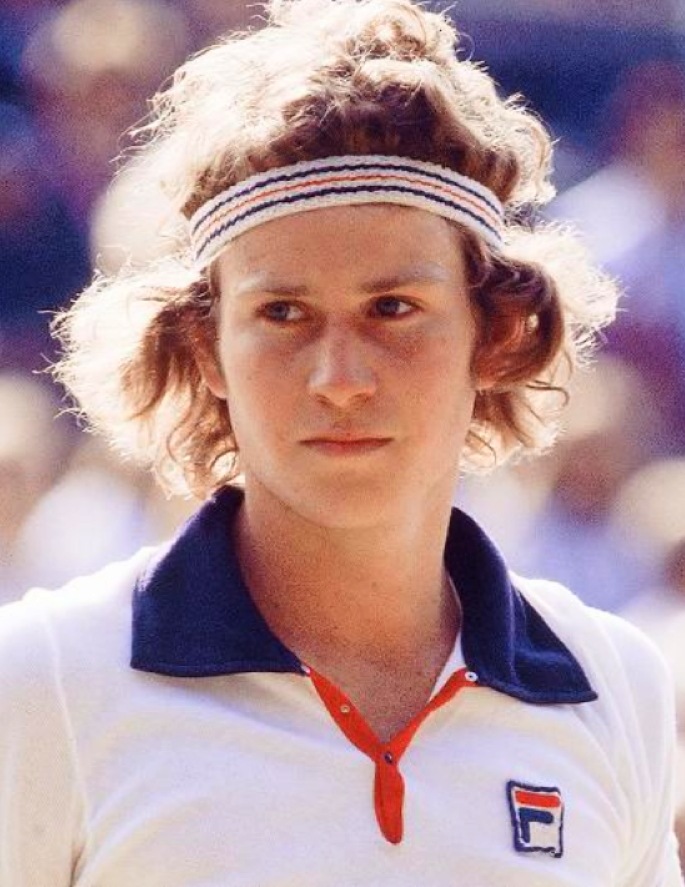 John McEnroe
is 64 years old
Best known as:
The tempestuous tennis champ who was married to Tatum O'Neal
---
John McEnroe Biography
Name at birth:
John Patrick McEnroe, Jr.
John McEnroe became one of the world's top tennis players in the late 1970s and early 1980s, and his tendency to argue with umpires was a cause celébré that made him famous beyond the tennis court.
McEnroe grew up in Queens, New York and showed tennis talent at an early age; when he was 12 began training in earnest. In 1977 he became the youngest man to reach the Wimbledon finals, at the age of 18.
By 1981 McEnroe was the top-ranked player in the world. He was named Player of the Year by both the ATP and ITF in 1981, 1983 and 1984.
At the peak of his career, McEnroe married Oscar-winning actress Tatum O'Neal in 1986 and took a break from touring and playing. Although no longer the top-ranked player after that, McEnroe was in the top ten until 1990.
He officially retired the ATP tour in 1992, and has since been a TV commentator for top tournaments. He's also had a successful career in senior tournaments.
McEnroe was a dominant singles player, but he was also known during his career as one of the best doubles players. He won 77 singles titles and 78 doubles titles.
McEnroe won four U.S. Open singles titles (1979-81, 1984) and 3 Wimbledon singles titles (1981, 1983 and 1984). He also served on the American Davis Cup team from 1978 through 1985.
Although he was sometimes harshly criticized for his outbursts on the court and his frequent arguments with umpires, John McEnroe is considered one of the greats of modern tennis.
McEnroe was inducted into the International Tennis Hall of Fame in 1999.
Extra credit
His autobiography was titled You Cannot Be Serious — a phrase he hurled at officials in one of his more famous temper tantrums on the court (Wimbledon in 1981)… McEnroe and Tatum O'Neal had three children and divorced in 1994… McEnroe married rock singer Patty Smyth 1997; they have three children, one from her previous marriage… After retiring from the ATP tour, McEnroe tried his hand at writing and performing rock songs in The Johnny Smyth Band.
---
Something in Common with John McEnroe
4 Good Links
His career from the ATP Tour

His YouTube channel for lots of video highlights

The commentators give you an idea of his early reputation

They talk about what it was like growing up
Share this: