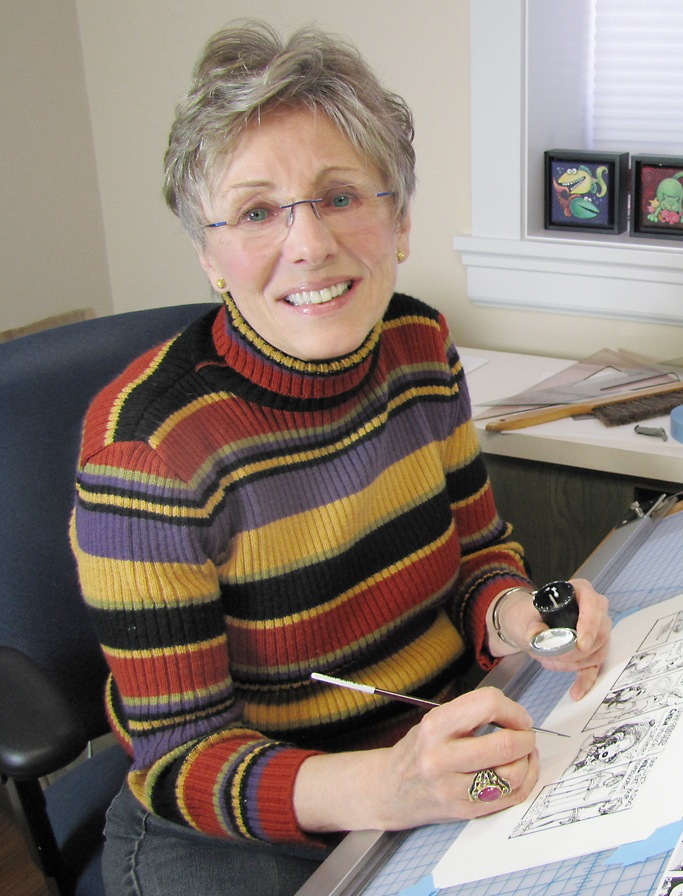 Facts about Lynn
Johnston
Lynn Johnston
is 76 years old
Best known as:
Creator of the comic strip For Better or For Worse
---
Lynn Johnston Biography
Lynn Johnston is the creator of the comic strip For Better or For Worse, a staple in North American newspapers since its 1979 debut.
Born Lynn Ridgway, she grew up in British Columbia, where she studied art and began her career as an illustrator.
She and her first husband moved to Ontario, where she spent the early '70s as a commercial artist.
In 1975 she married her second husband, Rod Johnston, and published, Hi Mom, Hi Dad, her second book of illustrations based on her experiences as a young mother (following David, We're Pregnant).
She was urged by Universal Press Syndicate to develop a daily newspaper feature, and the result was For Better or For Worse, a strip set in Canada and loosely based on Johnston's own family experiences.
The strip is a perennial favorite and appears internationally in several languages, and in 1985 Johnston became the first woman — and first Canadian — to win the Reuben Award for Cartoonist of the Year.
In 1998 Johnston left Universal Press and signed a contract with United Features Syndicate. She announced the end of the strip in 2007, but it continues to run in syndication.
Extra credit
The strip follows John and Elly Patterson and their three children, Michael, Elizabeth and April. Johnston has two children, Aaron Michael and Katherine Elizabeth.
---
Something in Common with Lynn Johnston
2 Good Links
Very informative, feature-packed official site

Transcript from an online chat in 2001
Share this: