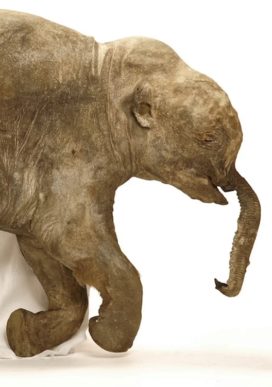 Facts about Lyuba
Best known as:
The 40,000 year-old Siberian wooly mammoth
---
Lyuba Biography
Lyuba is the name given to a wooly mammoth that died around 40,000 years ago and was found almost fully preserved on the Yamal peninsula in 2007.
Named after the wife of the Siberian reindeer herder who discovered her, Lyuba is the best preserved specimen of the extinct species found so far.
Her preservation is related to her cause of death: at the age of about one month, Lyuba drowned in mud while in cold water. Bacteria she absorbed helped fight off decay.
After a series of trades and sales, Lyuba ended up in the hands of scientists, who have since examined the mammoth (Mammuthus primigenius) and put her on a world exhibition tour.
---
4 Good Links
2014 article from Live Science

Some great photos in this article of her 2016 trip

Short piece asking 'could they clone her?'

Prehistoric Wildlife's entry on the wooly mammoth
Share this: