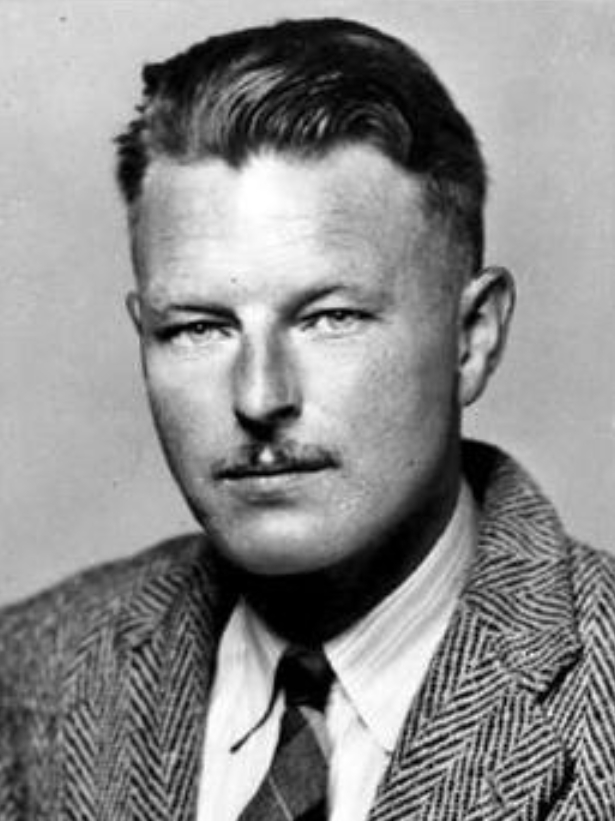 Facts about Malcolm
Lowry
Best known as:
The author of Under the Volcano
---
---
Malcolm Lowry Biography
Malcolm Lowry's 1947 novel Under the Volcano is often mentioned as one of the great books in 20th century English literature.
It tells the tale of a man modeled after Lowry himself — a drunken Englishman in Mexico, overwhelmed by philosophical and emotional turbulence.
From a well-to-do family, Lowry talked his parents into letting him go to sea as a young man. He traveled to America and Asia and returned home to study at Cambridge. The experience was captured in his first novel, 1933's Ultramarine.
Lowry published only one other novel, Under the Volcano, a masterpiece of difficult and sometimes experimental prose packed full of symbolism and frankly revealing the author's intimate relationship with alcohol.
Lowry and his second wife, Margerie, worked on the novel for a decade together, mostly in Vancouver, British Columbia. The novel got a great critical reception in the U.S. and made Lowry's reputation.
After living in Mexico, the U.S. and Canada, Lowry and his wife returned to England in 1955. Famous but nearly penniless (Lowry lived mostly off the interest from a family trust), the booze had taken a toll on his health.
His wife found his dead body the morning of June 27, 1957. Lowry's death was officially ruled "death by misadventure" (an accident), with the detail that he'd choked after a fatal mix of barbiturates and alcohol.
His posthumously published works include story collections and the novels Lunar Caustic (1963), Dark as the Grave Wherein my Friend is Laid (1968) and (unfinished) October Ferry to Gabriola (1970).
---
Related Biographies
Something in Common with Malcolm Lowry
4 Good Links
Lots of background from a hypertext version of Under the Volcano

Good piece from 1968's The Harvard Crimson

https://dangerousminds.net/comments/malcolm_lowry_booze_literature_writing

Biographical background and a bit of analysis
Share this: