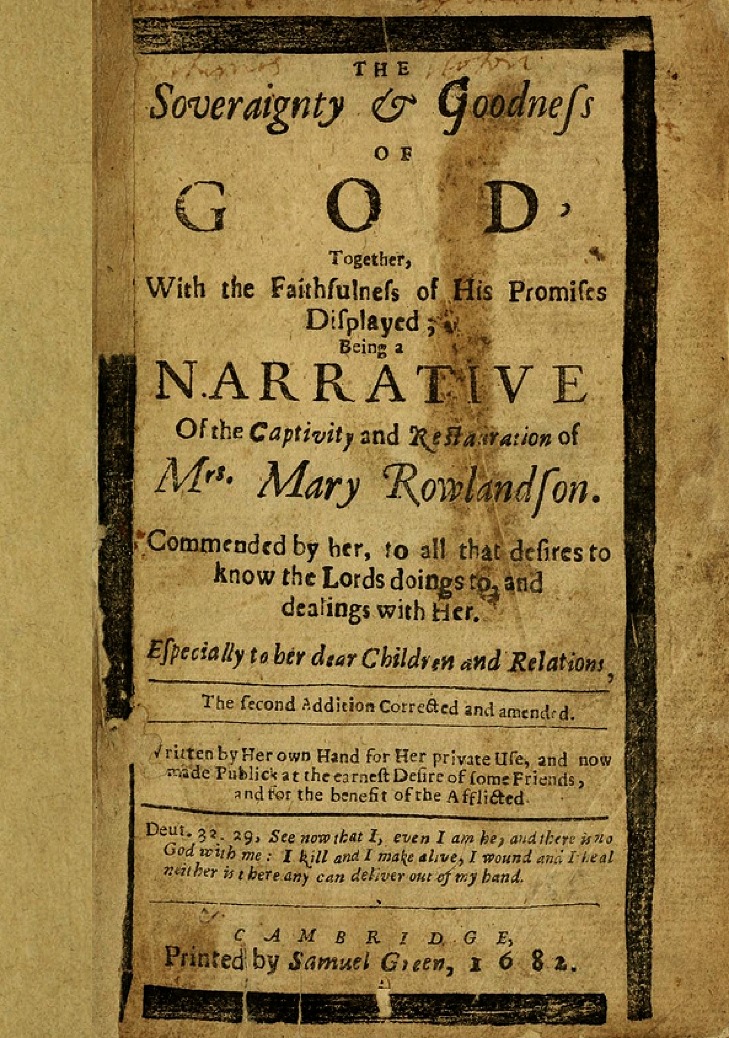 Facts about Mary
Rowlandson
---
---
Mary Rowlandson Biography
Name at birth:
Mary White
Mary Rowlandson was an English colonist in Massachusetts when she was captured by warring natives and held for eleven weeks in 1676, an experience she recounted in her book, The Sovereignty and Goodness of God: Being a Narrative of the Captivity and Restoration of Mrs. Mary Rowlandson.
A classic in the genre called "captivity literature," her memoir is also considered by some to be the first bestseller in U.S. history.
Her account, published in 1682, told of being taken during what the English called King Philip's War (named for a sachem — chief — who the colonists knew as King Philip and whose name was Metacom).
Mary was the wife of Reverend Joseph Rowlandson, a Puritan pastor in Lancaster. In February of 1676, after months of raids on English settlements, Lancaster was attacked by members of the Narragansett, Wampanag and Nipmuc tribes.
She and her three children were among 24 people taken prisoner. Rowlandson's youngest child died a week later, and she was separated from the two surviving children.
After traveling with her captors through the wilds for nearly three months, Rowlandson was reunited with her family and the colonists for a ransom of 20£.
Her tale of witnessing torture and murder excited readers in the colonies and in London, and four editions were published the first year to keep up with demand.
After the end of hostilities, Joseph and Mary Rowlandson moved their family to what is now Connecticut. After his death in 1678, she moved to Boston and remarried in 1679.
---
Something in Common with Mary Rowlandson
4 Good Links
A collection of her writings online

Her story from a blog on women's history

Theme with commentary on her book

Ranker has details under the Weird History banner
Share this: