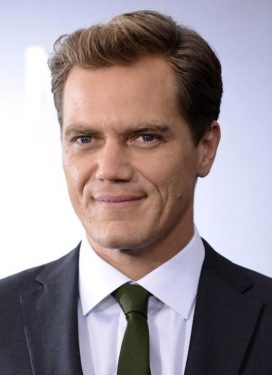 Facts about Michael
Shannon
Michael Shannon
is 49 years old
Best known as:
The Oscar-nominated co-star of 'Nocturnal Animals'
---
---
Michael Shannon Biography
Michael Shannon has earned two Oscar nominations for playing off-kilter menaces — in 2008's Revolutionary Road and 2016's Nocturnal Animals.
He grew up in Kentucky and got his start in acting in Chicago theater. Working mostly stage, Shannon began getting movie parts in the early 1990s — his first appearance in a feature film was as an excited Wrestlemania fan in 1993's Groundhog Day (starring Bill Murray).
In smaller parts in a variety of films, Shannon stood out, including in Tigerland (2000, starring Colin Farrell), Vanilla Sky (2001, starring Tom Cruise) and 8 Mile (2002, starring Eminem).
Tall and lanky, and with a prominent brow and onscreen intensity, he has mostly played villains and weirdos, from an obsessive FBI agent in the cable series Boardwalk Empire (2010-14) to the dad with apocalyptic visions in the film Take Shelter (2011, co-starring Jessica Chastain).
His other films include The Iceman (2012), Man of Steel (2013, as General Zod) and Loving (2016).
Extra credit
Since 2007, Michael Shannon has also performed in a folk-rock band called Corporal.
---
Something in Common with Michael Shannon
4 Good Links
2016 profile from New York Magazine

Paul Rudd interviews him for Interview magazine

New York Magazine profile from 2008

2015 profile from Chicago Magazine
Share this: