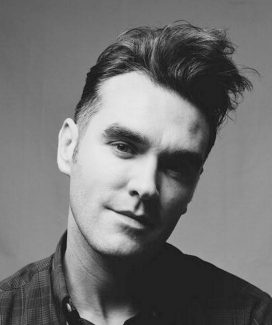 ---
---
Morrissey Biography
Name at birth:
Steven Patrick Morrissey
Morrissey is the performing name of Steven Patrick Morrissey, the lead singer on the 1980s band The Smiths and the crooner of songs such as "Every Day is Like Sunday" and "The More You Ignore Me, the Closer I Get."
The Smiths were an influential post-punk band from Manchester in the early 1980s, with big U.K. hits such as "How Soon is Now?" and "Heaven Knows I'm Miserable Now."
Morrissey went solo and made his debut with 1988's Viva Hate, whose hits "Every Day is Like Sunday" and "Suedehead" proved he was more than simply a front man for The Smiths.
Since then, "Moz" has developed a loyal following and a reputation as one of the best lyricists in the business, with songs that mix alienation and despair with snobbery and sardonic humor.
Similarly, Morrissey maintains a public persona of a misanthropic crank, occasionally making headlines for his strident vegetarianism and puzzling political positions.
With The Smiths, Morrissey recorded four albums, 1983-87. His solo records include the albums Bona Drag (1990), Vauxhall And I (1994), You Are the Quarry (2004), World Peace is None of Your Business (2014) and Low in High School (2017).
---
Related Biographies
Something in Common with Morrissey
4 Good Links
His Twitter feed, keeping controversies alive

Background on the early years, from the film 'England is Mine'

A gushing Morrissey fan tries to interview him

Coverage of his fan base from his years in L.A.
Share this: