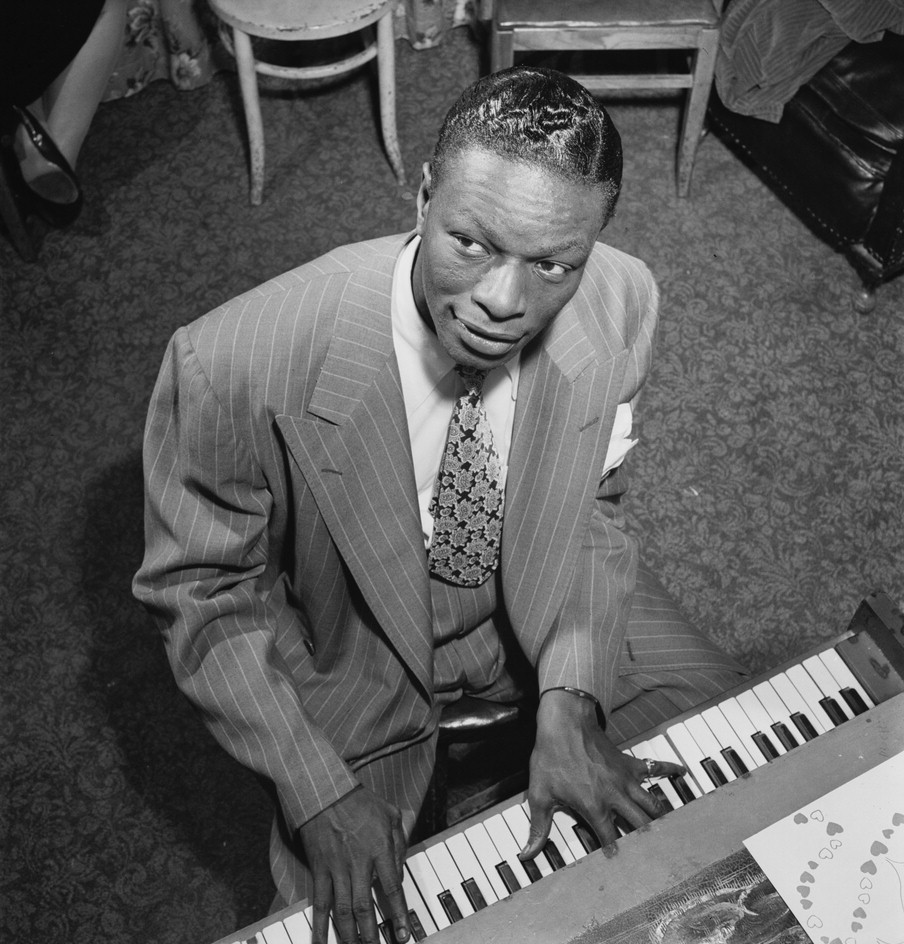 Best known as:
The singer of "Unforgettable" and "Mona Lisa"
---
---
Nat King Cole Biography
Name at birth:
Nathaniel Adams Coles
Nat King Cole was one of the first very successful African-American pop singers, with hits in the 1940s and '50s that included "Unforgettable" and "Mona Lisa."
Raised in Chicago, Nat King Cole started out as a piano player and was a bandleader while still in his teens. He recorded and toured in 1936 and 1937, then settled in Los Angeles, where he turned to performing solo. Cole formed a trio the next year and began touring, then signed a record deal with Decca. His first big crossover hit was 1943's "Straighten Up and Fly Right." The King Cole Trio recorded mostly jazz records, but they had their greatest success with songs sung by Cole, including "The Christmas Song" (known for its opening line, "Chestnuts roasting on an open fire") and "I Love You (For Sentimental Reasons)."
Cole's position as an influential jazz pianist was eclipsed by his popularity as a vocalist in the 1950s; his smooth, warm delivery put him in the higher ranks of crooners, right alongside Bing Crosby and Frank Sinatra. He also had his own television show (1956-57) and appeared in feature films, while maintaining a run of hit records that included "Mona Lisa," "Too Young," "Ramblin' Rose," "Those Lazy-Hazy-Crazy Days of Summer" and "L-O-V-E."
Extra credit
Nat King Cole was born Nathaniel Coles (with an 's' at the end). His stage name grew out of an early trio he formed, which he named the King Cole Swingsters (later the King Cole Trio) after the old nursery rhyme which begins, "Old King Cole was a merry old soul"… Nat King Cole's daughter from his second marriage, Natalie Cole (February 6, 1950 – December 31, 2015), also became a singer; she had a hit "duet" with her late father in 1991 by adding her voice to his recording of "Unforgettable"… Nat King Cole played W.C. Handy in the 1958 movie St. Louis Blues.
---
Related Biographies
Something in Common with Nat King Cole
3 Good Links
His biography and more from the PBS show American Masters

Includes a biographical timeline

Fan site with a detailed discography
Share this: