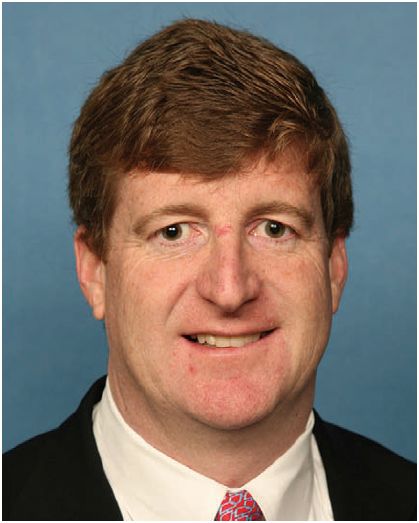 Facts about Patrick
Kennedy
Patrick Kennedy
is 56 years old
Best known as:
U.S Representative from Rhode Island, 1995-2011
---
Patrick Kennedy Biography
Patrick Kennedy was a U.S. Representative from the state of Rhode Island from 1995 until 2011.
Patrick Kennedy is a member of the political Kennedy family: his father was Senator Edward Kennedy of Massachusetts, making him also the nephew of President John F. Kennedy and Senator Robert Kennedy. Patrick Kennedy attended Phillips Academy in Andover, Massachusetts, then went on to Providence College. He was a 21-year-old college student when he was elected to the Rhode Island House of Representatives in 1988. (He graduated from Providence College in 1991.)
He was re-elected in 1990 and 1992, then made the leap to the U.S. House of Representatives from Rhode Island's First District in the elections of 1994. In 2006 he pleaded guilty to driving under the influence of intoxicants after a late-night crash at the U.S. Capitol. In 2008 he announced publicly that he had bipolar disorder and had also struggled with alcoholism.
He served in Congress for eight terms, then declined to run again in 2010. He published a well-received memoir, A Common Struggle, in 2015.
Extra credit
Patrick Kennedy is the son of Edward Kennedy and his first wife, Joan Bennett Kennedy. He has two siblings: Kara (b. 1960) and Edward, Jr. (b. 1961)… Patrick Kennedy married the former Amy Savell, a school teacher, in 2011. They have four children: Owen (born 2012), Nora (b. 2013), Nell (b. 2015) and Marshall (b. 2018)… Patrick Kennedy entered the Mayo Clinic to be treated for addiction to prescription medicines in May of 2006, after crashing his Mustang convertible into a security barrier near the U.S. Capitol late at night. Kennedy denied he had been drinking, saying that he had suffered a bad reaction to the prescription drugs Phenergan and Ambien. Kennedy had been treated at the Mayo Clinic for the same addiction late in 2005. Kennedy had previously admitted to using cocaine while a teenager. In June of 2006 he pled guilty to driving under the influence of intoxicants and began a year of probation and court-ordered drug treatment.
---
Related Biographies
Something in Common with Patrick Kennedy
4 Good Links
A (very) brief bio from the U.S. Congress

A very nice (if slightly glossy) NY Times interview from 2017

He sat down with website The Fix in 2016

Overview of Kennedy's clan, from the PBS television series
Share this: