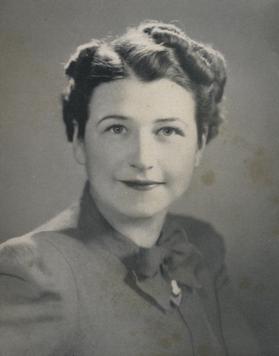 Facts about Ruth
Wakefield
Best known as:
The inventor of the Toll House chocolate chip cookie
---
Ruth Wakefield Biography
Ruth Wakefield is credited with inventing the chocolate chip cookie. Specifically, the "Toll House" cookie, whose recipe has adorned the Nestlé Company's packages of chocolate chips since 1939.
She was a trained dietitian with a degree from Framingham State Normal School of Household Arts (now Framingham State College), graduating in 1924 and then marrying Kenneth Wakefield.
Together they bought an old roadside inn in 1930 in Whitman, Massachusetts, along a heavily traveled road between Boston and New Bedford. Because it had once been the place to collect tolls, it was named The Tollhouse Inn. Ruth ran the kitchen for the restaurant and was soon locally known for her talents, especially with desserts.
In 1938 she devised a recipe for a cookie to replace a wafer the Inn customarily served with ice cream. The recipe included broken chunks of Nestlé's bittersweet chocolate and the cookies were a hit. She put the recipe in the next edition of her already successful cookbook, she was on the radio and her cookies even made the papers in Boston.
A popular story has it that Ruth Wakefield hit upon the idea by accident, but a more likely story is that Ruth used her skills and training to come up with a new, popular dessert. She then contacted Nestlé to work a deal, or perhaps they contacted her first, the record is unclear.
In any case, Wakefield was promised a dollar and chocolate for life from Nestlé, in exchange for the use of her recipe for Toll House Cookies, which went on to be a common sweet in American homes.
In 1979, on the 40th anniversary of their deal with Wakefield, Nestlé announced changes to the original recipe to take account for modern methods and ingredients.
---
Something in Common with Ruth Wakefield
4 Good Links
Photos of her grave and a brief bio from Find-A-Grave

A short history of the chocolate chip cookie

Another try at telling the story

Brief bio from a site on women inventors
Share this: