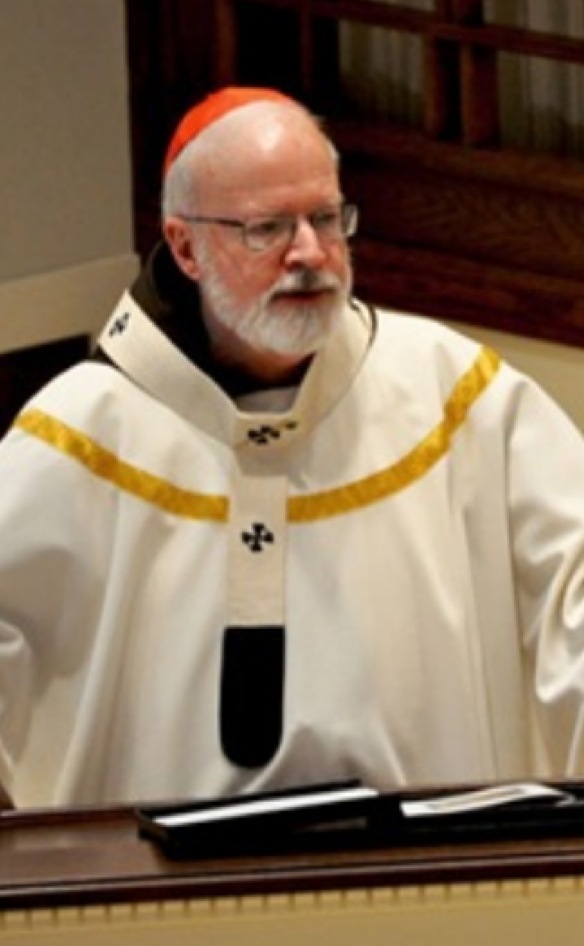 Facts about Seán
O'Malley
Seán O'Malley
is 79 years old
Best known as:
Archibishop of Boston, 2003-present
---
---
Seán O'Malley Biography
Name at birth:
Patrick O'Malley
Sean O'Malley is the archibishop of Boston who is known for his work with poor minority congregations, his handling of the church sex scandals of the 2000s, and for the simple brown Capuchin tunic he often wears.
Sean O'Malley was born in 1944 near Cleveland, Ohio; his family moved to Pennsylvania when he was young.
He attended Catholic schools, went on to study at Capuchin College and Catholic University in Washington, D.C., and at age 21 took the orders of a Capuchin Friar — the Capuchins being a branch of the Franciscans — and chose the name Seán in honor of the apostle John.
He was ordained as a priest in 1971 and  returned to Catholic University, where he got a master's degree in religious education and a Ph.D. in Spanish and Portuguese literature. He also taught at the school from 1969-73.
O'Malley began ministering to Hispanics at Washington's Centro Católico Hispano (Hispanic Catholic Center) in 1973; with his fluent Spanish and hands-on approach he proved to have a knack for the work.
Among other things, he founded El Pregonero, a Catholic Spanish-language newspaper. He was only 40 when we was made a bishop on August 2, 1984.
He became Bishop of Saint Thomas in 1985, working with the homeless and AIDS victims in the Virgin Islands and further building his reputation as hands-on pastor who worked with the poorest of the poor and got things done.
He moved to the Diocese of Fall River, Massachusetts in 1992. In 2003 he was the surprise choice of Pope John Paul II to be archbishop of Boston, at a time when the church was rocked by sex abuse scandals.
His success in managing a difficult crisis led to his being made Cardinal in 2006.
In 2013, after the resignation of Pope Benedict XVI, Seán O'Malley was mentioned in the American press as a possible long-shot successor as pope. Instead the Conclave of Cardinals chose the first Jesuit pope, Francis I.
Extra credit
Per the teachings of the Catholic Church, Seán O'Malley has never married and has no children… When he became a bishop he took as his motto the phrase QUODCUMQUE DIXERIT FACITE, which translates as "Do whatever He tells you." The motto is taken from the Gospel of John, chapter 2, verse 5.
---
Something in Common with Seán O'Malley
4 Good Links
The Cardinal "shares his reflections & experiences"

His page from the official site of the Boston Archdiocese

The National Catholic Reporter catches up with him before the Papal conclave in 2013

The paper's archives of stories about (and mentioning) O'Malley
Share this: