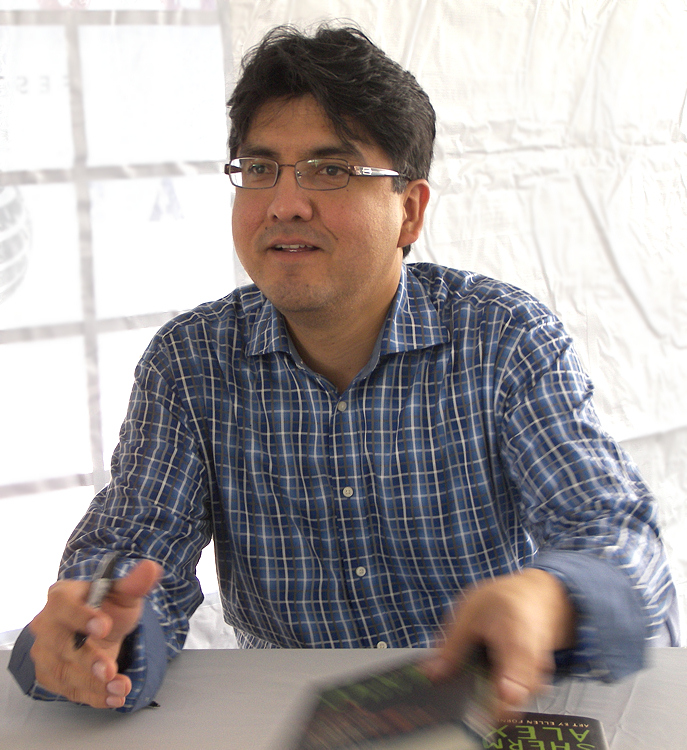 Facts about Sherman
Alexie
Sherman Alexie
is 56 years old
Best known as:
The author of 'The Absolutely True Diary of a Part-Time Indian'
---
---
Sherman Alexie Biography
Name at birth:
Sherman Joseph Alexie, Jr.
Sherman Alexie is a novelist, poet and filmmaker who wrote The Absolutely True Diary of a Part-Time Indian, a best-selling, semi-autobiographical novel that won the National Book Award for Young People in 2007.
Like the protagonist in his book, Alexie was raised on a reservation — the Spokane Indian Reservation in Washington — but chose to attend a public school off the reservation. He began publishing poems while still at Washington State University, and his first collection, The Business of Fancydancing, was published in 1992.
Since then, he's written short stories, novels, poems and screenplays. Based in Seattle, much of his work is informed by his American Indian background — his 1998 film, Smoke Signals, used a cast and crew entirely of Native Americans.s
In 2018 at least three women came forward with accusations of sexually inappropriate behavior by Alexie. He made a statement admitting to some bad behavior in general, while vehemently denying the most serious allegations. After staying out of the public eye for a time, he published a book of poems in 2020.
Alexie's other works include the poetry collections First Indian on the Moon (1993) and One Stick Song (1999); the story collections The Lone Ranger and Tonto Fistfight in Heaven (1993) and War Dances (2010); and the novels Reservation Blues (1995), Indian Killer (1996) and Flight (2007).
---
Something in Common with Sherman Alexie
5 Good Links
His official site

Biography from the Poetry Foundation

2020 interview about his latest book of poems, with no mention of #MeToo troubles

2009 profile from The New York Times
Share this: