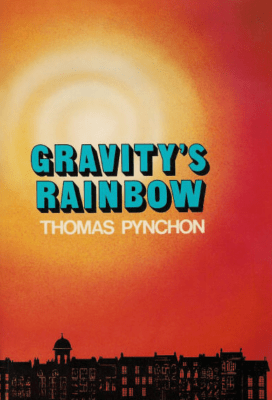 Facts about Thomas
Pynchon
Thomas Pynchon
is 86 years old
Best known as:
Reclusive author of Gravity's Rainbow
---
---
Thomas Pynchon Biography
Name at birth:
Thomas Ruggles Pynchon, Jr.
Literary critics loved Thomas Pynchon's first novel, V, published in 1963. Instantly he was considered one of the great new prose modernists, and he was soon being compared to Vonnegut and Joseph Heller. Pynchon's next books, The Crying of Lot 49 (1966) and Gravity's Rainbow (1973), established him as one of America's best living authors. His books are funny and tragic, hip Kafkaesque quests about love and death that have earned a cult following. Like J. D. Salinger, Pynchon has dodged publicity to the point where his reclusiveness has defined his public image, creating a rich environment for speculation and rumor about the man himself. The basics of his life are no huge secret: he went to Cornell University, left school for two years to join the U.S. Navy (1955-57), then returned to Cornell and earned a bachelor's degree in English in 1959. He worked briefly as a technical writer for Boeing in Seattle before making his breakthrough with V and then dropping out of public sight. In 1996, New York magazine revealed that Pynchon was living in the Upper West Side of Manhattan with his wife, literary agent Melanie Jackson. His more recent books are Mason and Dixon (1997) and Against the Day (2006).
Extra credit
Thomas Pynchon and Melanie Jackson have a son, Thomas Pynchon, born circa 1991… Throughout the 1990s, scholars and fans debated whether Thomas Pynchon was really the man behind The Letters of Wanda Tinasky to the AVA, a collection of letters written in the late 1980s to a central California newspaper. Pynchon denied it, but that didn't stop the rumors. In 2000 the book Author Unknown: On the Trail of Anonymous claimed that Pynchon was not Wanda Tinasky.
---
Related Biographies
Something in Common with Thomas Pynchon
4 Good Links
Reviewing the case after a 2000 book claimed to know the truth

Archive from the New York Times of book reviews (registration is free)

Is this reporter a rude stalker or does he out-Pynchon Pynchon?

Excellent resource for fans
Share this: