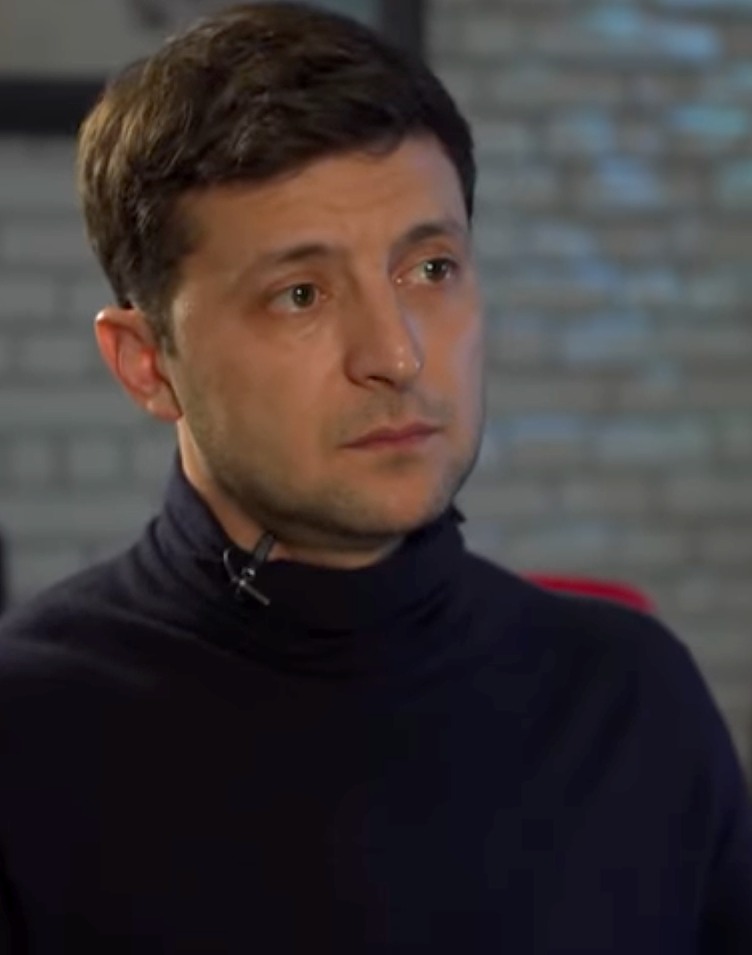 Facts about Volodymyr
Zelensky
Volodymyr Zelensky
is 45 years old
Best known as:
The comedian who became President of Ukraine
---
---
Volodymyr Zelensky Biography
Volodymyr Zelensky is a comedian who played the president of Ukraine on a satirical TV show until 2019, when he became the actual president of Ukraine.
Although Zelensky earned a law degree, he went into comedy as a member of the competitive comedy team Kvartal 95 in the late 1990s.
He then went from local television to the channel Inter, and his career as head of Kvartal 95 Production Company took off, — on television and the big screen.
He had box office hits like Love in the Big City (2008) and 8 First Dates (2012), both of which spawned sequels, and in 2015 he began the TV series Servant of the People, in which he played a high school teacher who accidentally becomes president of Ukraine.
Politically, Zelensky spoke out against Ukrainian censorship of Russian artists and criticized government corruption, but had never expressed a desire to hold office. Nonetheless, he led in polls even before he announced on December 31, 2018 that he would seek the presidency.
Zelensky won the first round of elections in March, then the run-off election in April. He was sworn into office as president May 20, 2019.
After taking office, Zelensky fought the power of Ukrainian oligarchs and replaced people in key positions with vigor. Much of his presidency has been dominated by foreign policy issues, and Zelensky leaned into NATO and Western powers for support against threats by Russia's Vladimir Putin.
Putin's army invaded Ukraine anyway in February of 2022 and Zelensky became an international hero for staying and fighting the invasion rather than taking up an offer from the U.S. to be evacuated.
---
Something in Common with Volodymyr Zelensky
4 Good Links
His official account

Background from Al Jazeera

Video interview with the BBC from March 2019

News analysis about his election
Share this: