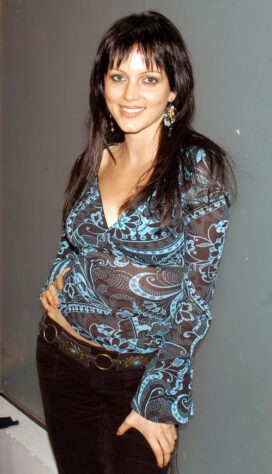 Yana Gupta
is 43 years old
Best known as:
Popular model for Lakme cosmetics
---
Yana Gupta Biography
Name at birth:
Yana Synkova
Yana Gupta was born in Czechoslovakia (now the Czech Republic) and began modelling in the mid-1990s. Her career took a turn toward the east when she married Indian artist Satya Gupta and changed her last name from Synkova to Gupta. In 2001 was named as the new face for Lakme cosmetics in India, replacing former Lakme model Lisa Ray.
---
Something in Common with Yana Gupta
4 Good Links
She describes how she uses the Internet in this very brief interview

Fashion India's 2001 report on Gupta and her Lakme contract

Yana writes about her spirituality

Quick photos of Gupta and other India-related models
Share this: