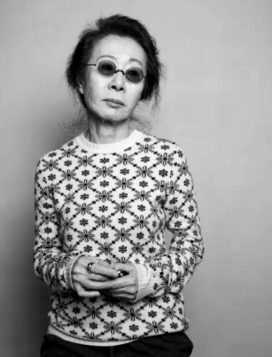 Facts about Youn
Yuh-jung
---
---
Youn Yuh-jung Biography
After fifty years of screen performances, Youn Yuh-jung's movie star fame spread internationally with an Oscar win for her supporting role in for Lee Isaac Chung's Minari.
Raised in Seoul, Youn got her first taste of the spotlight in 1971's Woman of Fire. She followed with Jang Hui-bin, a Korean TV mini-series that was a sensation.
After a successful run of movies that earned her a reputation for daring and for being a model of the "modern" Korean woman, Youn retired from acting for about a decade, during which she lived in the U.S.
Youn returned to the screen in the late 1980s and was especially known for her work in several television series.
Internationally, she was seen in 2010's The Housemaid in a memorable role, and also The Bacchus Lady (2016) and Canola (2016).
In addition to her many roles, Youn has been in the reality TV shows Sisters Over Flowers (2013-14) and Youn's Kitchen.
---
Related Biography
Something in Common with Youn Yuh-jung
4 Good Links
Career round-up and interview from Rotten Tomatoes

They have a video chat about 'Minari'

Esquire magazine profile from early 2021

Profile from New York magazine's Vulture
Share this: