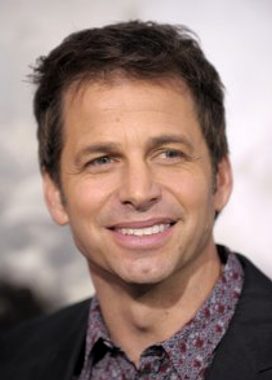 Zack Snyder
is 57 years old
Best known as:
The director of '300' and 'Man of Steel'
---
---
Zack Snyder Biography
Zack Snyder is known for his highly-stylized "comic book" movies, from 300 (2006) to Batman v. Superman: Dawn of Justice (2016).
He got his start in films by making TV commercials and music videos. His first feature film was the 2004 re-fashioned version of George Romero's Dawn of the Dead.
The box office success of 300 (starring Gerard Butler) put Snyder in a new bracket of big-budget action films, and alerted audiences to some Snyder trademarks: strangely saturated colors, brutal fight scenes and blasts of slow motion.
Since then, his films have included Watchmen (2009, based on the comic by Alan Moore), the animated feature Legend of the Guardians: The Owls of Ga'Hoole (2010), the rebooted Superman movie, Man of Steel (2013, starring Henry Cavill) and Batman v. Superman: Dawn of Justice (2016, with Ben Affleck and Cavill).
Extra credit
In 2017, Zack Snyder withdrew as director of Justice League and hired director Joss Whedon as a replacement. Snyder and his wife Deborah are the owners of Cruel and Unusual Films, the production company behind 2017's Wonder Woman.
---
Something in Common with Zack Snyder
4 Good Links
His twitter feed for updates

2011 article about Snyder and his wife

He talks about his animated feature in 2011

Very detailed argument from Den of Geek
Share this: