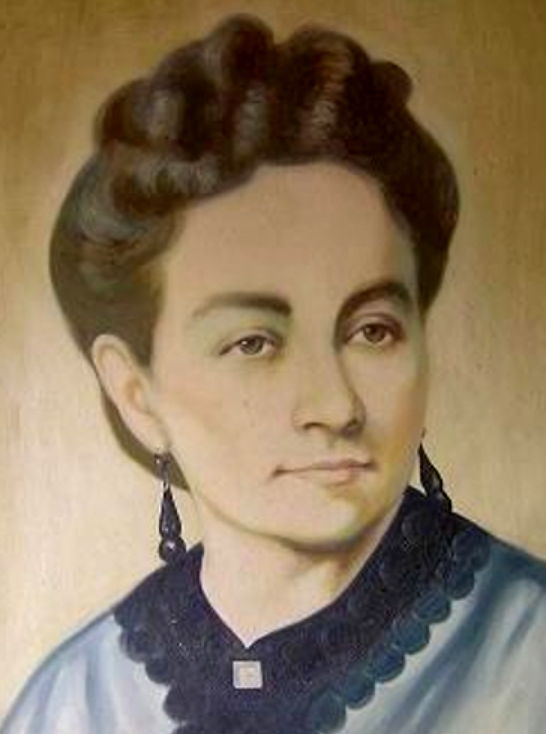 Facts about Ana
Betancourt
Best known as:
The early feminist in Cuba's fight for independence
---
---
Ana Betancourt Biography
Name at birth:
Ana Betancourt Agramonte
Ana Betancourt became a national heroine in Cuba because of her work as a Mambista — a woman rebel against the Spanish colonialists. Betancourt was a pioneer in women's rights, and the first prominent Cuban rebel to plead for equality of the sexes.
Raised by a wealthy family near the inland city of Camagüey, her life changed after marrying  Ignacia Mora de la Pera in 1854. He taught her languages and political history, and soon Betancourt was his colleague in revolutionary activity.
Committed to the cause of Cuba's independence, they say Betancourt lived in the jungle with revolutionaries after 1868.
She spoke before a secret assembly of male rebels in 1869, to urge them to include women's rights along with their pleas for independence and the abolition of slavery (she called the role of women "slavery of the cradle").
She and her husband were captured by the Spanish in 1871 and separated. He was executed and she was exiled to Madrid, Spain, where she did what she could to support the fight for Cuba.
She died in 1901, before a planned return to her home island. Originally buried in Spain, she was re-interred in Cuba in 1968.
Extra credit
Cuba established the Ana Betancourt School for Peasant Women in 1960… In Cuba, the Ana Betancourt Medal is awarded to women "who demonstrate revolutionary and internationlist merit and anti-imperialist fidelity."
---
Related Biographies
Something in Common with Ana Betancourt
3 Good Links
Biography from Archive Cubano

Biographical tribute from Workers.org

Very brief bit from the Brooklyn Museum
Share this: