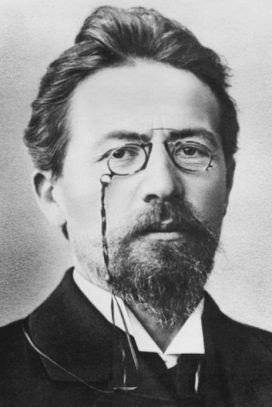 Facts about Anton
Chekhov
Best known as:
Author of The Cherry Orchard
---
---
Anton Chekhov Biography
Anton Chekhov wrote both plays and short stories.
He is generally listed in the first rank of Russian playwrights and in the high second rank (a notch below Pushkin and Tolstoy) as a writer of prose.
His most famous plays include The Seagull (1896), Uncle Vanya (1899), and The Cherry Orchard (1904). Chekhov had a famous love affair with the actress Olga Knipper; they married in 1901.
Extra credit
Chekhov's birthdate was January 29 according to the Gregorian calendar, which wasn't adopted in Russia until the 20th century. By the old-style Julian calendar, his birthdate was January 17.
---
Something in Common with Anton Chekhov
4 Good Links
His brief bio from Find-A-Grave

Recently discovered details

Straightforward biography from a site on theater history

Appreciation and background from The Guardian, 2010
Share this: