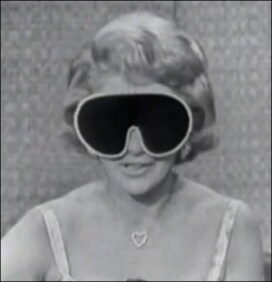 Facts about Arlene
Francis
Best known as:
Longtime panelist on TV's What's My Line
---
---
Arlene Francis Biography
Name at birth:
Arlene Francis Kazanjian
Once called "the first lady of television" by Newsweek magazine, Arlene Francis is best remembered as a longtime panelist on the highbrow game show What's My Line. The show featured celebrity panelists trading quips and comments while trying to guess the occupation of guest contestants. The warmly witty Francis was a permanent regular on both the original long-running network show (which ran from 1950-67) and the syndicated version (1968-75). She also hosted a groundbreaking NBC afternoon program, Home, from 1954-57; the show is often credited with laying the foundation for future magazine-style shows for women. Prior to her television work, Arlene Francis appeared on many radio daytime dramas and had a modest career on Broadway; she also made radio and stage appearances with the Mercury Players of Orson Welles. For many years she also hosted a radio interview show on radio station WOR in New York. In her last years she suffered from Alzheimer's Disease. Her memoir, Arlene Francis, was published in 1978.
Extra credit
Home is also known as The Home Show… Other regular panelists on What's My Line included columnist Dorothy Kilgallen, publisher Bennett Cerf and (in syndication) Soupy Sales… Arlene Francis's father, a photographer, was an Armenian immigrant… Her first marriage, to Neil Agnew, lasted from 1935 until their divorce in 1945… She married actor Martin Gabel in 1946, the marriage lasting until his death in 1986… Arlene Francis and Gabel had one son, Peter, born on 28 January 1947; Peter Gabel later became an editor for Tikkun magazine… She frequently wore a diamond heart-shaped pendant, a gift from Martin Gabel.
---
Related Biography
Something in Common with Arlene Francis
2 Good Links
Detailed run-down on her most famous show

Nifty listing of all her Broadway appearances from 1928-1975
Share this: