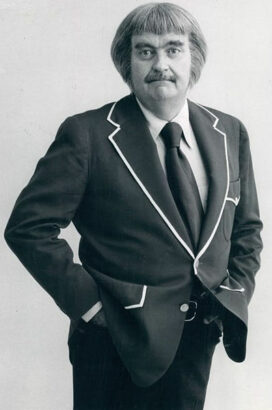 Best known as:
TV's Captain Kangaroo
---
---
Bob Keeshan Biography
Bob Keeshan was the creator and star of the long-running children's morning show Captain Kangaroo. Gentle and reassuring, with a bright red jacket and crown of silver hair, Captain Kangaroo read books, visited with animals, and cavorted with a cast of regulars including the folksy handyman Mr. Greenjeans and the puppets Mr. Moose and Bunny Rabbit. (Mr. Moose's knock-knock jokes ended with ping-pong balls falling from the ceiling; Bunny Rabbit invariably tricked the Captain out of bunches of carrots.) The show ran in various forms on the CBS network from 1955-1984; its heyday was the 1960s and 1970s, when it ran for an hour every weekday morning. Keeshan had earlier played Clarabell the Clown on the popular Howdy Doody TV show from 1947-52. After Captain Kangaroo ended, Bob Keeshan continued to be an eager and outspoken advocate for quality children's programming.
Extra credit
Bob Keeshan's family announced in January 2004 that Keeshan had died "after a long illness"… His 1995 memoirs were titled Good Morning, Captain… Mr. Greenjeans was played by veteran actor Hugh "Lumpy" Brannum… Clarabell the Clown didn't speak, honking a horn instead… Actor John McDonough played Captain Kangaroo in a short-lived 1990s revival of the show, The All-New Captain Kangaroo… Bob Keeshan was inducted into the National Association of Broadcasters (NAB) Hall of Fame in 1998… Bob Keeshan's long early-morning run coincided roughly with the long late-night run of Johnny Carson.
---
Related Biography
Something in Common with Bob Keeshan
4 Good Links
Fabulous Kangaroo details, as fans offer reminiscences and scuttlebutt on the show

Keeshan's story, from an unusual site combining clown history and ministry

New York Times obituary from 2004

Analyzes the tale about actor Lee Marvin praising Keeshan's wartime heroism
Share this: