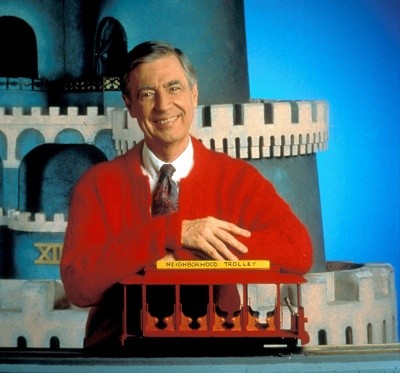 The Smithsonian ponders the cardigan sweaters of beloved children's TV host Mister Rogers:
"What did his daily routine, catchy ditty, and ritual of transforming out of his stiffer outerwear and into more comfortable loungewear teach us, as children, that we may have unknowingly taken into our adult lives? Perhaps that a simple change of clothes can help us shake off the stresses of the world."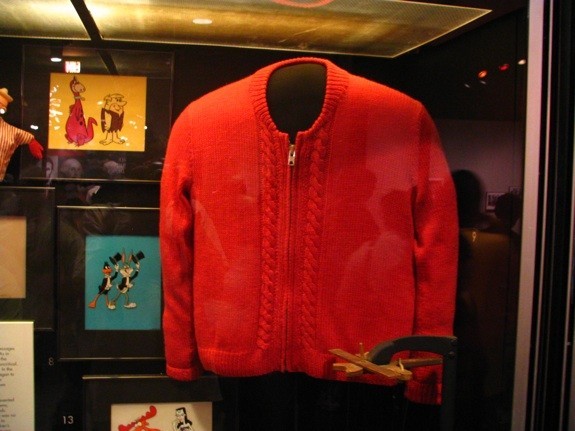 (Image: Smithsonian Institution)
What exactly makes a cardigan a cardigan instead of just a sweater? It's the opening, stupid: A cardigan is "a usually collarless sweater or jacket that opens the full length of the center front."
The name comes from the Crimean War:
"Named after James Thomas Brudenel, 7th Earl of Cardigan (1797–1868), leader of the Charge of the Light Brigade, whose troops first wore such garments."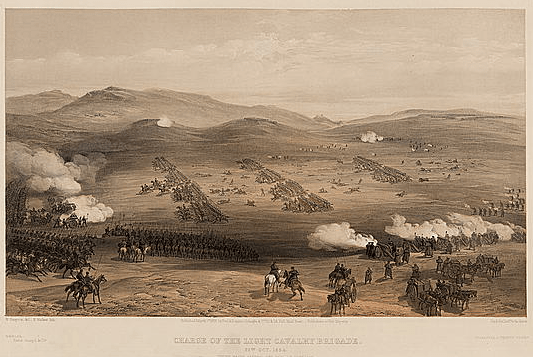 (Image: US Library of Congress)
Riding into the valley of Death is not exactly "shaking off the stresses of the world." But ah, well. Here's the original Earl of Cardigan himself: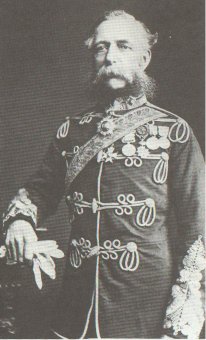 (Photo via Wikimedia Commons)
He looks a little more Captain Kangaroo than Mister Rogers — or maybe more like John Philip Sousa — but the cardigan front is quite clear.
See our Mister Rogers biography »