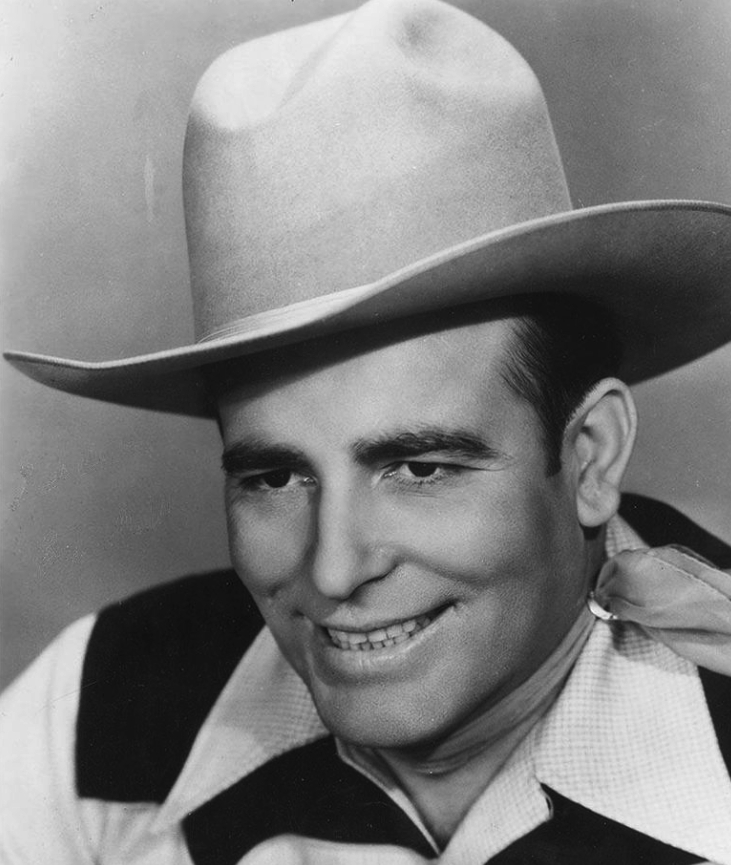 Best known as:
The King of Western Swing
---
---
Bob Wills Biography
Name at birth:
James Robert Wills
Bob Wills and his Texas Playboys were early stars of American country music, playing the high-kicking, fiddle-friendly style of music that became known as western swing.
Wills grew up in a family of fiddlers and cotton-pickers, and as a young man he played in local clubs in Texas and Oklahoma. He formed the Wills Fiddle Band in 1929, and by 1934 they were performing on radio as Bob Wills and his Texas Playboys.
The band mixed jazz and big band with danceable country, spurred along by Wills's hollers and energetic stage antics.
Among his best-known tunes were "Spanish Two-Step" (1935), "Take Me Back to Tulsa" (1941) and "New San Antonio Rose" (1944).
Wills's private life was messy, with multiple marriages and kids, bad business deals and money troubles, but he kept making music right along, and by the end of the 1940s he was known as the King of Western Swing.
He also appeared, often with the Playboys, in a dozen films with titles like The Lone Prairie (1942) and Saddles and Sagebrush (1943). Heart attacks in 1962 and 1964 took some of the starch out of Wills, and he suffered a final stroke in 1973, lapsing into a coma until his 1975 death.
Extra credit
Wills was named to the Country Music Hall of Fame in 1968, and the Rock and Roll Hall of Fame (as an early influence) in 1999… Wills's band was called the Light Crust Doughboys (having been sponsored by Burrus Light Crust Flour) before becoming the Texas Playboys… Wills was married to five different women; his last marriage, to the former Betty Anderson, lasted from 1942 until his death. They had four children, and Wills had two other kids from his previous marriages… Wills joined the US Army in 1942, during World War II, but was given a medical discharge in 1943.
---
Something in Common with Bob Wills
4 Good Links
Not clear why it's "official," but with some great photos

Marvelous fan page, with bios of many of the Playboys

Fan page for big bands puts Willis in context

With a bio, lyrics, and a whole raft of albums
Share this: