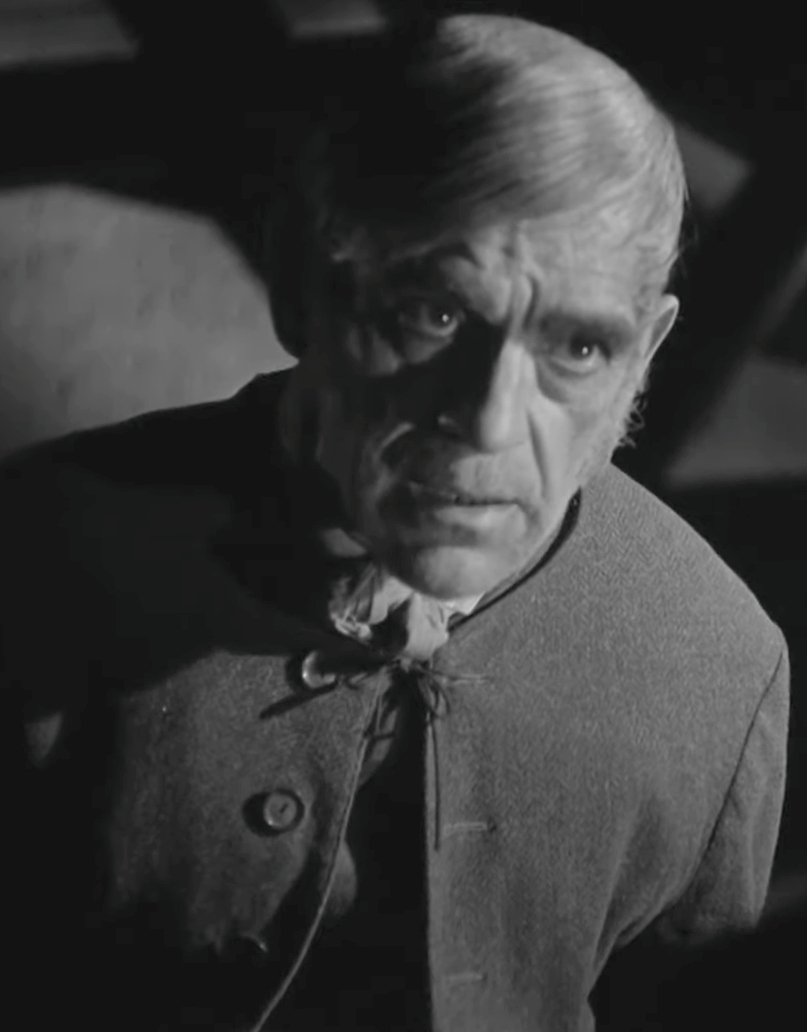 Facts about Boris
Karloff
Best known as:
The original Frankenstein's Monster of the cinema
---
---
Boris Karloff Biography
Boris Karloff was one of Hollywood's biggest stars in the 1930s, and he set the standard for the cinema's version of the monster from Frankenstein.
He was born William Henry Pratt and was of Indian-Anglo heritage. His father had been in the Indian Civil Service, but the family had relocated to London by the time Karloff was born. His mother divorced his father soon after, in 1889.
In 1909 Karloff left home for Canada, where he worked odd jobs and spent ten years in the theater, touring and learning how to be an actor.
By 1919 Karloff had made his way to Los Angeles, where he spent the next several years working as an extra and getting small roles as exotic foreigners and henchmen.
Karloff's big break came with his menacing role in 1931's The Criminal Code (directed by Howard Hawks), and shortly after that he was a sensation as the monster in Frankenstein (1931, directed by James Whale).
Tall and distinctive, Karloff also possessed a slowness of movement that added weight to his roles as a fiend or freak. In the 1930s it was put to good use and Karloff became one of Hollywood's biggest stars, adding a touch of class to the world of horror films.
His movies of this era included The Mummy (1932), The Black Cat (1934), The Bride of Frankenstein (1935), The Raven (1935) and Son of Frankenstein (1939).
As his roles became repetitive, however, Karloff grew less enamored with Hollywood. While still making movies, he also went to Broadway, where he was a hit in Arsenic and Old Lace (1941-44) and other plays.
Karloff worked regularly in early television, also, and by the 1960s he had a resurgence of popularity, capped with his turn as the voice of The Grinch in 1966's Dr. Seuss: How the Grinch Stole Christmas. (Karloff won a Grammy for the recording.)
On screen he was terrifying, but off screen he was seen as a kindly uncle and English gentleman.
His other films include The Old Dark House (1931); The Lost Patrol (1934); The Black Room (1935, playing two brothers); The Walking Dead (1936); House of Frankenstein (1944); The Body Snatcher (1945); Black Sabbath (1963); and Targets (1968, directed by Peter Bogdanovich).
---
Related Biographies
Something in Common with Boris Karloff
4 Good Links
With photos, from Turner Classic Movies

From Sara Karloff

Site for the 2021 documentary film

Nice background on his voice work in the animation favorite
Share this: