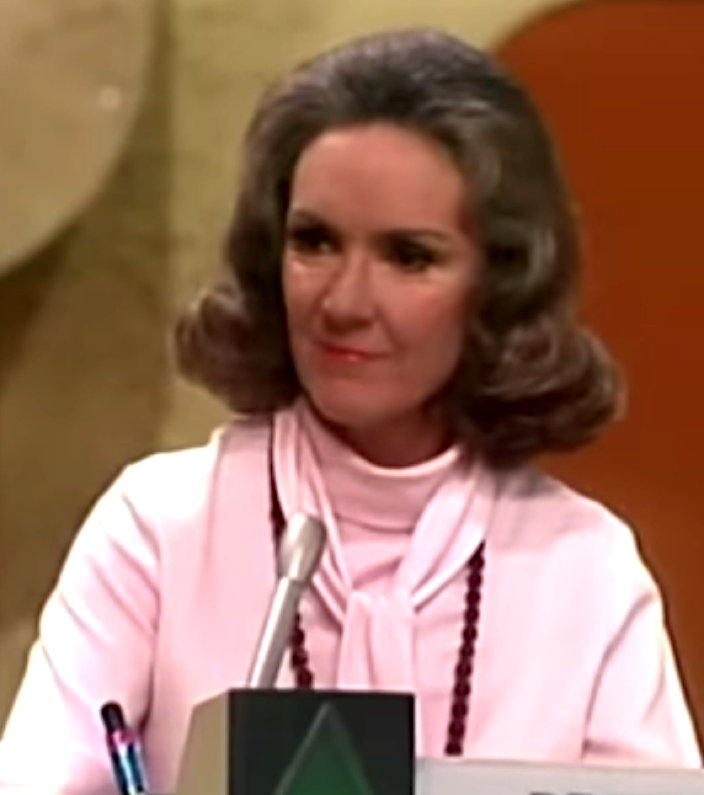 Best known as:
Witty panelist on TV's The Match Game
---
---
Brett Somers Biography
Name at birth:
Audrey Johnston
Brett Somers was famous among game show fans for her appearances on the 1970s hit The Match Game, where she traded comical insults with host Gene Rayburn and fellow panelists Richard Dawson and Charles Nelson Reilly.
Somers was married to actor Jack Klugman and had a recurring role as Klugman's ex-wife Blanche on his hit show The Odd Couple.
She made guest appearances on many TV shows, including Battlestar Gallactica, The Fugitive and The Mary Tyler Moore Show.
Extra credit
Somers and Klugman were married in 1953. They separated in 1974, but never divorced. In a 2003 interview with the TheaterMania website, Somers said, "We haven't lived together for — God, I don't know how many years. But neither of us will ever get married again. Jack is a man who never should have been married, but he's very dear and I love him"… According to her Associated Press obituary, Somers "ran away from home at age 17 and headed for New York City, where she settled in Greenwich Village. She changed her first name to Brett after the lead female character in the Ernest Hemingway novel The Sun Also Rises. Somers was her mother's maiden name."
---
Related Biographies
Something in Common with Brett Somers
4 Good Links
Medium-length piece on Somers and Match Game from the TV Party website

With notes on the late actress's career and some good article archives

The IMDB lists all her roles, large and small

Curious little diary entry from a devoted fan of Match Game
Share this: