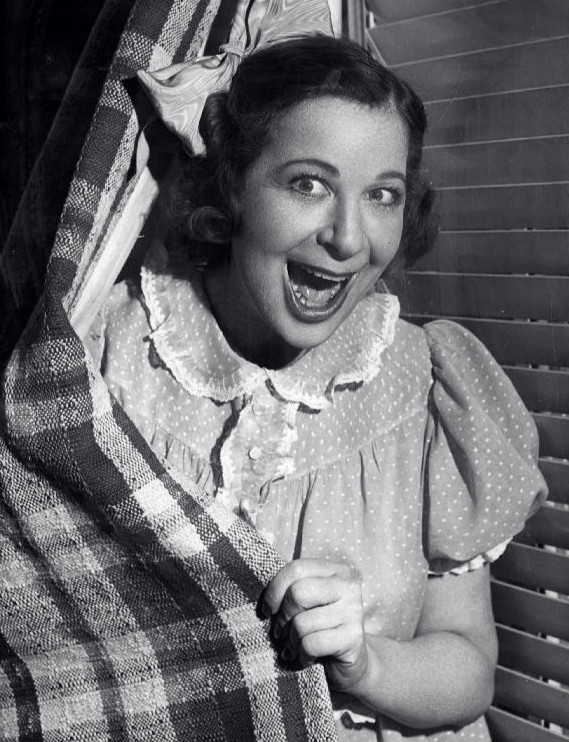 Best known as:
The vaudeville star who was the basis for the musical Funny Girl
---
---
Fanny Brice Biography
Name at birth:
Fania Borach
A potent blend of moxie, comedy chops, and knock-'em-dead vocal talent, Fanny Brice was the star of Broadway revues, vaudeville, and American radio from the 1910s through the 1940s.
Fanny Brice was born Fania Borach to a family of Jewish immigrants in New York City's lower East Side. She was still a teenager when she broke into show business as a chorus girl in vaudeville and burlesque shows. Her first breakthrough came in a solo number for the review The College Girls in 1909, but it took several years of knocking around before she became a star in Florenz Ziegfeld's Follies of 1916.
Never a glamour girl, with a wide mouth, big nose, and mobile eyebrows, Brice instead turned to a blend of physical comedy and what was then known as "Jewish humor," often affecting a comic Yiddish accent. She spent the next decade doing Broadway reviews and barnstorming in vaudeville, where she was a popular draw. Her 1921 recording of the dramatic tearjerker song "My Man" was a big hit. She also made her way into the movies, including Be Yourself (1930) and playing herself in The Great Ziegfeld (1936).
Radio is where Brice really found national stardom. She had performed the character of Baby Snooks, a terrible-but-adorable tot, for years in vaudeville shows, but Snooks took off in radio, making guest appearances all over the dial in the 1930s. (Brice sometimes dressed the part in a baby-doll dress and toddler's hat while recording.) Brice launched her own The Baby Snooks Show in 1944 and it lasted until her death in 1951.
Brice was also known for her tortured romance with gambler and scammer Wilford 'Nicky' Arnstein, who was in and out of federal prison during their years together. ("My Man" was a not-very-veiled reference to her relationship with Arnstein.) They married in 1918 and had two children — daughter Frances (b. 1919) and son William (b. 1921) — before divorcing in 1927.
The musical Funny Girl, based on Fanny Brice's life, debuted on Broadway in 1964. The show ran for 1348 performances from 1964-67, with Barbra Streisand winning raves in the title role. (Streisand also won an Oscar in the 1968 film version of the show.) A 2022 Broadway revival of Funny Girl starred first Beanie Feldstein and then Lea Michele as Brice.
Extra credit
Fanny Brice was married three times in all. She was married to Frank White, a barber in Springfield, Massachusetts, from 1910 until their divorce in 1913. Her marriage to Nicky Arnstein lasted from 1918 to 1927, and then she was married to producer Billy Rose from 1929 until their divorce in 1938… Fanny Brice has two stars on the Hollywood Walk of Fame: one for her work in radio, the other for her work in the movies… Along with "My Man," Fanny Brice was also known for the song "Second-Hand Rose." ("I'm wearing second-hand hats / Second-hand clothes / That's why they call me / Second Hand Rose.")
---
Related Biographies
Something in Common with Fanny Brice
4 Good Links
Nice, helpful recap of her life and career

The Internet Archive has audio for dozens of Brice's radio broadcasts

A fan lays out the differences between Funny Girl and Brice's life

IBDB.com has all the details of the show based on her life
Share this: