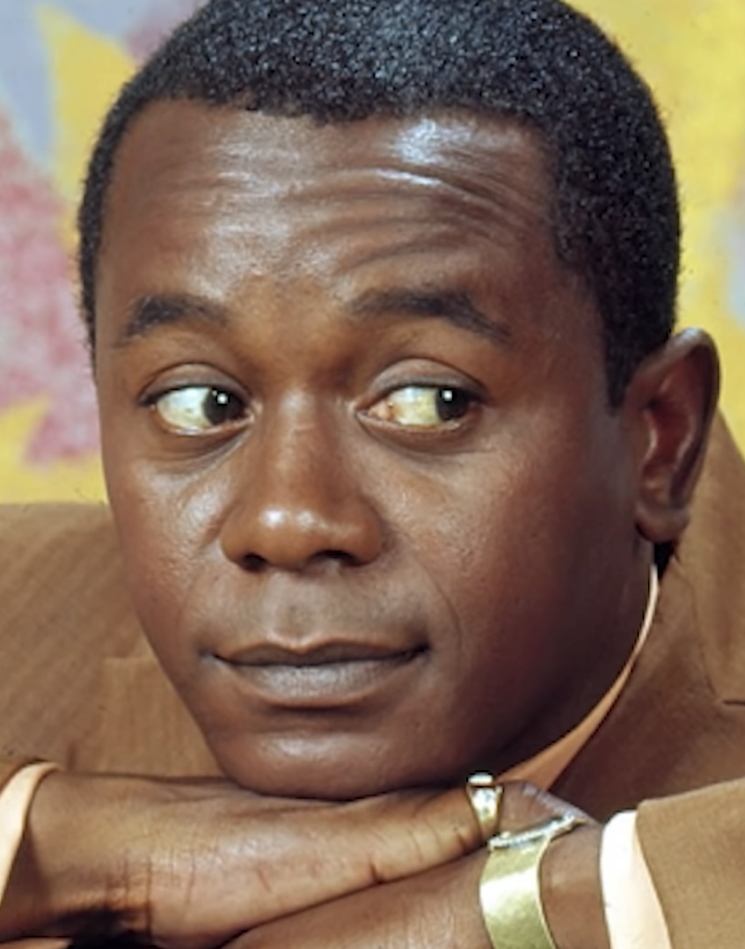 Best known as:
The Black comedian whose Geraldine character said "the devil made me do it!"
---
Flip Wilson Biography
Name at birth:
Clerow Wilson, Jr.
Black comedian Flip Wilson hosted The Flip Wilson Show, a showcase for music and comedy acts that was one of the highest rated shows on TV from 1970 to 1972.
Wilson had a rough childhood and lied about his age to get into the Air Force when he was 16 years old. By the time he was discharged in 1954, he had a reputation as an excellent typist and a "flipped out" comedian for his fellow soldiers.
Wilson applied himself to stand-up comedy, first in the San Francisco area, then in New York, where he became a hit at the Apollo Club in the mid-1960s.
By 1968 Wilson was a hit as a guest on TV shows like The Tonight Show and Rowan and Martin's Laugh-In.
Likable and energetic, Wilson hosted his own show beginning in September of 1970, and it was an immediate hit. It showcased musical acts and comedy that was relatable for blacks and non-threatening for whites.
Wilson's popular characters included Geraldine (Wilson in drag, shouting "the devil made me do it!") and a shifty preacher for "The Church of What's Happening Now." Catchphrases included "What you see is what you get!" and "When you're hot you're hot — when you're not, you're not."
He won two Emmys, and the show launched the careers of show writers and performers George Carlin and Richard Pryor.
Poor ratings by the fourth season led him to quit altogether rather than face cuts or cancellation.
Then Wilson was suddenly gone from the public eye, reportedly having fun, spending his money on cocaine and marijuana and taking road trips.
Wilson made the news in 1981 when he was arrested on drug charges, and he made a few more screen appearances, including starring in the failed sitcom Charlie and Co. (1985), but The Flip Wilson Show is what he's remembered for.
He died of liver cancer when he was 64 years old.
---
Related Biographies
Something in Common with Flip Wilson
4 Good Links
After a long background intro, details on Wilson's career

Mini-documentary covering his career

2020 tribute from the Saturday Evening Post

1993 profile from the L.A. Times
Share this: