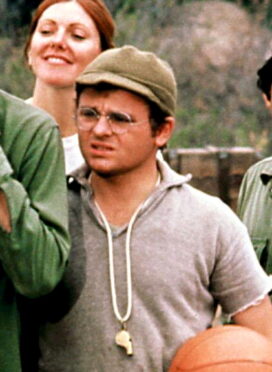 Facts about Gary
Burghoff
Gary Burghoff
is 82 years old
Best known as:
"Radar" O'Reilly on TV's M*A*S*H
---
---
Gary Burghoff Biography
Gary Burghoff is best known for his portrayal of Walter "Radar" O'Reilly in the television series M*A*S*H. Burghoff, a veteran of Broadway, played the same role in the feature film (1970), and was in the CBS series from 1972 to 1979. After he quit the show, Burghoff made infrequent television appearances and was a regular on Gene Rayburn's game show The Match Game (1979-81).
Extra credit
Burghoff played lovable loser Charlie Brown in the original 1967 off-Broadway cast of You're A Good Man, Charlie Brown… Other stars of M*A*S*H included McLean Stevenson (as Henry Blake) and Loretta Swit (as 'Hot Lips' Houlihan).
---
Related Biographies
Something in Common with Gary Burghoff
3 Good Links
Brief chat about how the Bible helped him, from 2006

Old-timey fan site for the TV show M*A*S*H

From the Internet Movie Database
Share this: