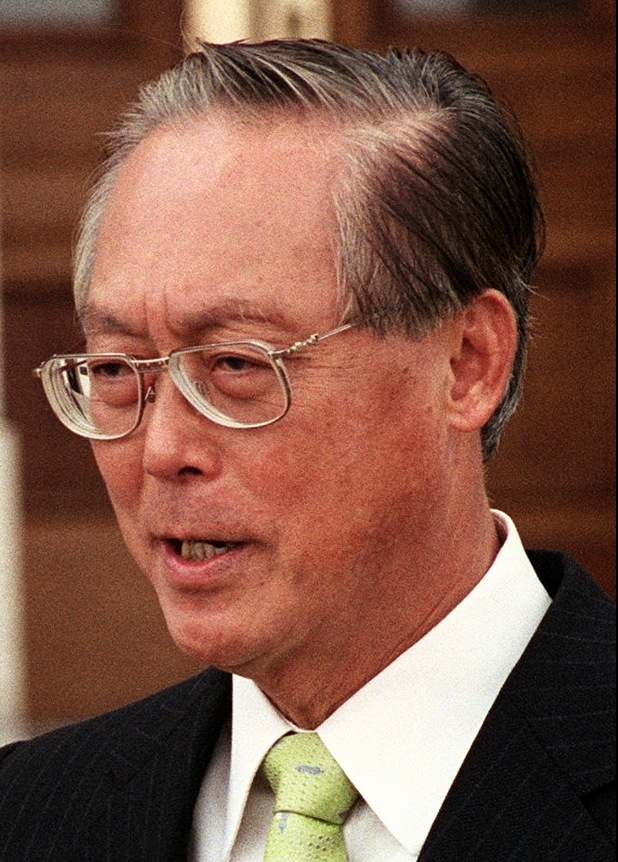 ---
---
Goh Chok Tong Biography
Goh Chok Tong was prime minister of Singapore from 1990 until 2004.
He was the country's second prime minister, following the man regarded as Singapore's founding father: Lee Kuan Yew, who served from 1959-1990.
Goh Chok Tong was already a prominent member of the ruling People's Action Party (PAP), having served as senior minister for trade and industry, finance, and health, among other positions.
Goh continued as prime minster throughout the 1990s, and in 2004 he was succeeded by Lee's son, Lee Hsien Loong.
Goh became a senior minister of the government, holding the post until May of 2011, when he and Lee Kuan Yew jointly stepped down. Goh left his ministerial posts, but was given the unique title of Emeritus Senior Minister.
Goh remained a member of Parliament until he retired in 2020.
Extra credit
Goh Chok Tong holds a master's degree from Williams College in Massachusetts, USA… Goh made news in the U.S. in 2004 when he refused the block the caning punishment given to teenage American vandal, Michael Fay… Other Singaporeans include resistance leader Lim Bo Seng and hospital builder Tan Tock Seng.
---
Related Biographies
Something in Common with Goh Chok Tong
2 Good Links
A sturdy career review from 2011

Informative and personal interview from 2004
Share this: