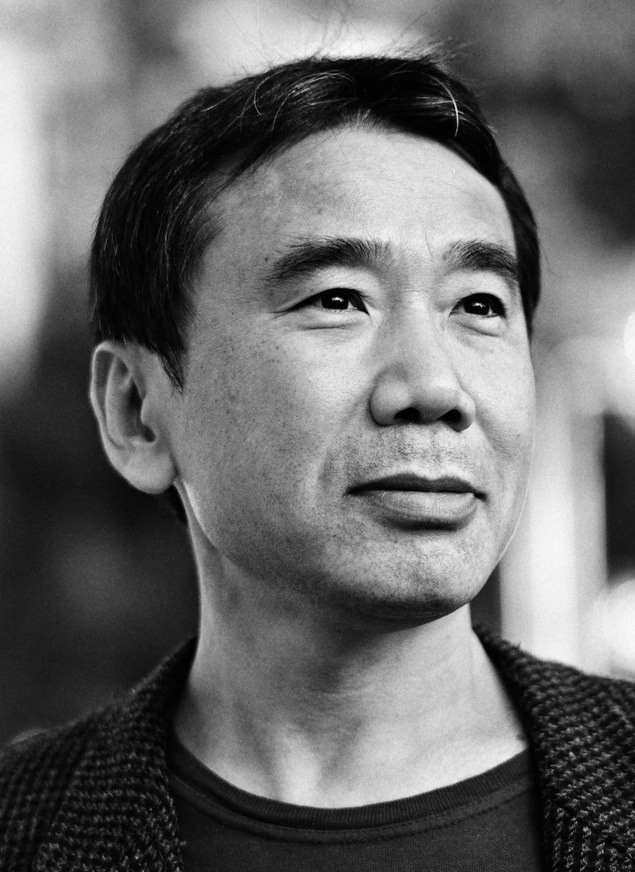 Facts about Haruki
Murakami
Haruki Murakami
is 74 years old
Best known as:
The Japanese author of Norwegian Wood
---
---
Haruki Murakami Biography
Japanese writer Haruki Murakami's experimental prose and tendency toward magical realism have earned him critical praise around the world for novels such as The Wind-Up Bird Chronicle and Norwegian Wood, and short fiction collections such as  Blind Willow, Sleeping Woman.
He grew up in Kobe, but settled in Tokyo after graduating from Wades University in 1973.
While in his 20s, Murakami ran a jazz club called Peter Cat; at the age of 29 he decided to write a novel. The result was 1979's Hear the Wind Sing, which won the Gunzo Literary Prize.
It was followed by Pinball, 1973 and A Wild Sheep Chase, and the three books form what is called "The Rat Trilogy."
Murakami's work began being published in English in the late 1980s, and he gained an international audience with Norwegian Wood (1987, published in English in 2000), his first realistic novel.
Since then, he's won just about every literary prize in Japan and is often mentioned as a potential Nobel Prize winner for his achievements in literature.
Murakami's lifelong fascination with American pop culture has informed his novels of everyday life in Japan, and he claims to be influenced especially by American authors, including Raymond Carver, Raymond Chandler and F. Scott Fitzgerald.
His books include the novels Hard-Boiled Wonderland and the End of the World (English publication 1991); Dance Dance Dance (English in 1994); Sputnik Sweetheart (English in 2001); Kafka on the Shore (English in 2005); 1Q84 (English in 2011); Colorless Tsukuru Tazaki and His Year of Pilgrimage (English in 2014); and Killing Commendatore (2018).
Murakami's story collections include Blind Willow, Sleeping Woman (2006), Men Without Women (2017) and First Person Singular (2021).
Murakami has also published nonfiction, including Underground (1997) and What I Talk About When I Talk About Running (2007).
Extra credit
Haruki Murakami has also translated many English works into Japanese, including work by the authors Raymond Carver, F. Scott Fitzgerald and the children's author Chris Van Allsburg.
---
Something in Common with Haruki Murakami
4 Good Links
His official site, with the latest

English excerpts from his Japanese blog

2004 interview with the Paris Review

2013 profile and interview from The Guardian
Share this: