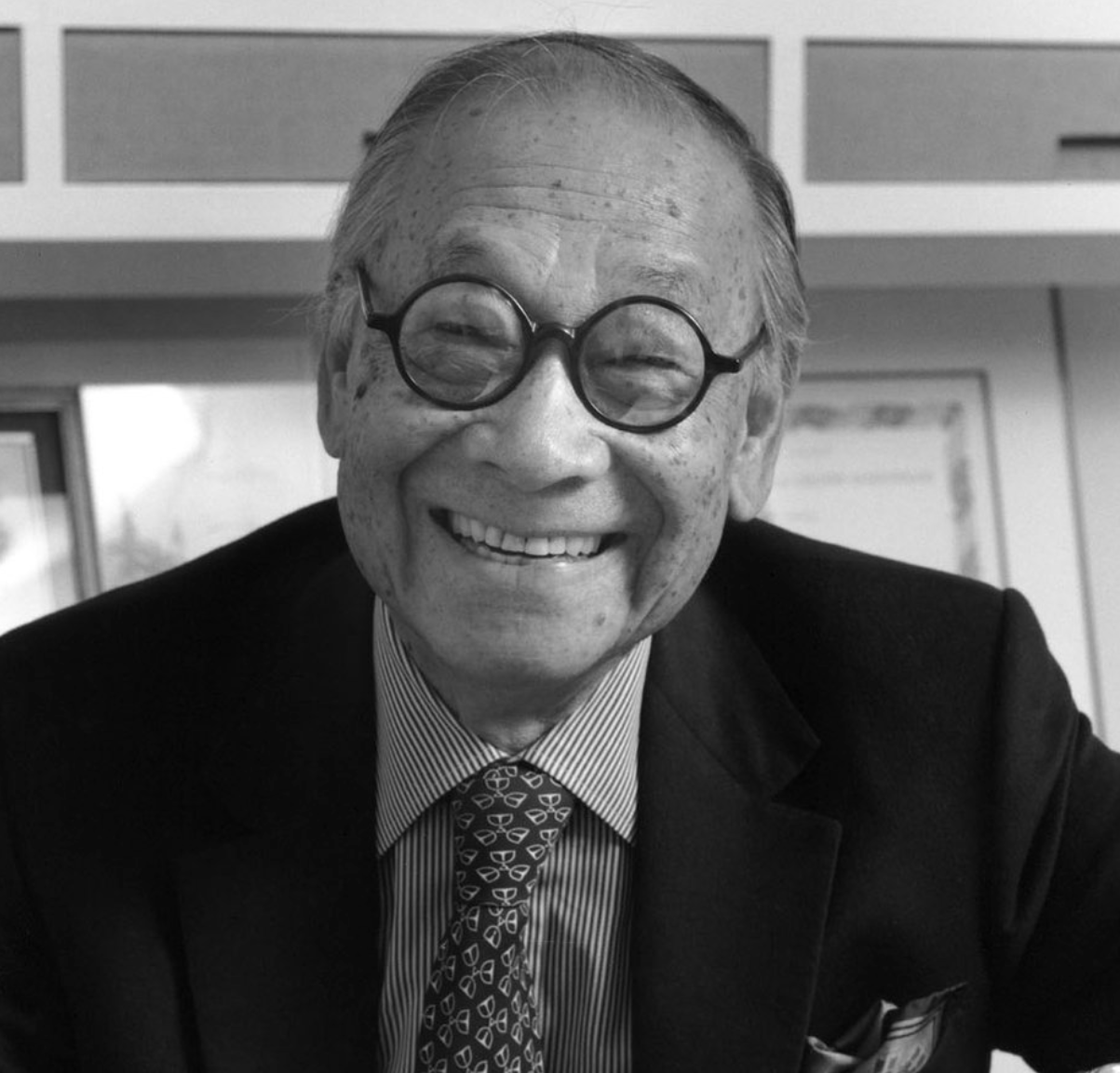 ---
I.M. Pei Biography
Name at birth:
Ieoh Ming Pei
I.M. Pei is the Chinese-born American architect whose Modernist work won him top honors in his field for more than 50 years. Many Americans know him as the designer of the Rock and Roll Hall of Fame in Cleveland, Ohio; others around the world know him as the man who updated the Louvre Museum in Paris with a glass pyramid.
The son of a prominent banker, I.M. Pei grew up in Canton, China. At the age of 17 he went to the United States to study at the Massachusetts Institute of Technology. He graduated in 1940, then studied at Harvard with Walter Gropius.
After taking time off from studies to work for the National Defense Research Committee — on World War II weapons technology for the U.S. — Pei returned to Harvard as a faculty member in 1945 and earned his graduate degree in 1946.
By 1955 he'd become a naturalized U.S. citizen and had started his own architectural firm. He first gained international recognition in the 1960s, for his design of the National Center for Atmospheric Research in Boulder, Colorado, a structure that used modern elements in a natural setting.
In the decades that followed, I.M. Pei won just about every architectural award available. His list of famous buildings is long and impressive: it includes the John F. Kennedy Presidential Library in Boston, the East Building of the National Gallery of Art in Washington, D.C. and the Bank of China in Hong Kong.
His 1988 design for the Grand Louvre in Paris, an underground labyrinth topped by a glass pyramid, originally caused outrage for its modernism, but the controversy died long ago as the public embraced the new idea.
As the 21st century began, Pei scaled back on big projects but continued to design museums and other projects into his 90s. By the time he died at age 102 in 2019, his long career and high profile projects had made Pei one of the best-known architects in the world.
---
4 Good Links
His 2018 obituary from The New York Times

Posthumous bio from his firm, Pei Cobb Freed & Partners

2010 profile and interview with The Guardian

1995 Washington Post drama about the Grand Louvre
Share this: