What a year for being born was 1917!
Actor Dean Martin, Secretary of State Cyrus Vance and jazz star Thelonius Monk all hit their 100th birthdays this year… and they can't even crack the top 10 most significant births of 1917.
The undoubted top dog of 1917 is President John F. Kennedy, born on May 29. (That's the future president in the photo above, being held by his mother, Rose Fitzgerald Kennedy. The snapshot was taken on the porch steps of a house the Kennedy family rented that summer at Nantasket Beach, just south of Boston.) But JFK was just the starter course. Other famous people born in 1917 include:
•  Architect I.M. Pei (April 26), designer of Le Grand Louvre and the Rock 'n Roll Hall of Fame (and the JFK Library, too).
•  Sci-fi superstar Arthur C. Clarke (December 16), writer of 2001: A Space Odyssey and idea man for geo-stationary communications satellites.
•  Beloved jazz/pop singer Ella Fitzgerald (April 25), winner of a dozen Grammys and the Presidential Medal of Freedom.
•  Prime Minister Indira Gandhi (November 19), leader of India for 16 years and one of the 20th century's most famous women.
•  Dictator Ferdinand Marcos (September 11), leader of the Philippines for 21 years and one of the 20th century's ugliest despots.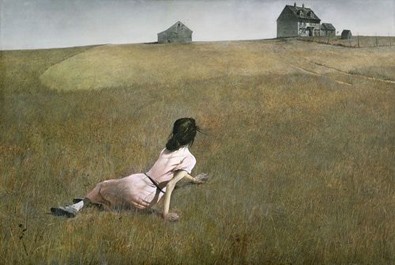 •  Artist Andrew Wyeth, painter of Christina's World and other fabulous works.
•  Poet Gwendolyn Brooks (June 7), the first African-American to win the Pulitzer Prize for poetry.
Lena Horne! Phyllis Diller! Ernest Borgnine! The list goes on. In all, Who2 has 28 famous people born in 1917. Two in particular were very close arrivals: Actresses Lena Horne and Susan Hayward were both born on June 30th — and both born in Brooklyn!
Of all 28 names, only I.M. Pei is still alive. (He celebrated his 100th birthday last month.) Actress Zsa Zsa Gabor just missed the mark: she died in December at age 99 years and 316 days.
The youngest to die was, alas, John F. Kennedy himself. He was just 46 when he was assassinated in 1963. Next on the list would be Carson McCullers, author of The Heart Is a Lonely Hunter, who just made it to 50 before her death in 1967. (Per our bio: "McCullers suffered from ill health most of her adult life, including a series of strokes that began when she was in her 20s. She was twice married to Reeves McCullers, and their alcohol-fueled, dysfunctional relationship was legendary in the literary world."
Whoever is busy being born in 2017, they've got some real names to live up to in the 100-year club. Good luck to them.
See our full list of famous people born in the year 1917 »